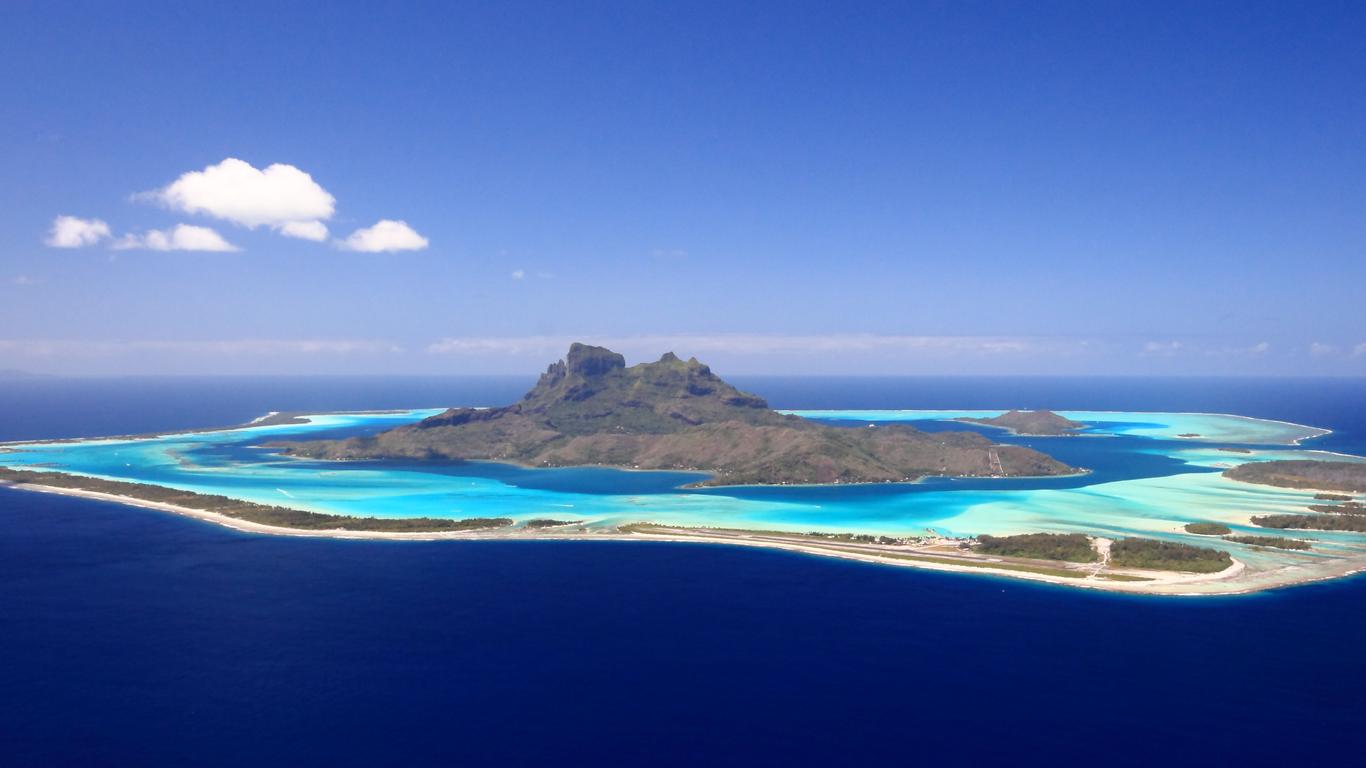 Vaitape is the main town on Bora Bora and is a good spot to do some souvenir shopping. If you stay a night or two in Vaitape, there are a few options for accommodation, namely various studios. Some examples include Sunset Hill Studios, Villa Moana Studio, Bora Vaite Lodge, Oa Oa Lodge and Sunset Hill Lodge.
If you're looking for a stay with a difference, you can stay on a houseboat with Tahiti Sail and Dive. Their catamaran has four bedrooms, one bathroom and sleeps eight people. Breakfast is included, and dinner can be included at a surcharge.
For an adults-only property on Bora Bora, there is Sunset Hill Villa 4, Villa Moana Studio 1 and Rohotu Fare. Some of the five-star resorts like Four Seasons Bora Bora have private retreats you can rent, so that you have a completely private and peaceful holiday.
If you'd rather stay at a smaller, more private place than at one of the large resorts, Bora Bora has units like Vaiotaha Lodge, villas such as Bora Bora Waterfront Sunrise Villa or Matira Beach Bungalow and homestays like Matira House.
For pet-friendly accommodation on Bora Bora, you can choose from Sunset Hill Lodge, Sunset Hill Studios, Oa Oa Village and 2 Bedrooms Condo with Swimming Pool, or you can even take your pet out to sea with Tahiti Sail and Dive.