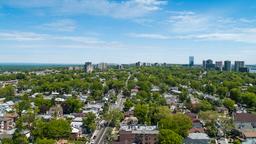 Fort Lee car hire
Search hundreds of travel sites at once for car rental deals in Fort Lee
Fort Lee, NJ, United States
Fort Lee car hire information
| | |
| --- | --- |
| Pick-up location | Fort Lee |
| Hire locations | 4 |
Fort Lee car hire reviews and directory
Enterprise

8.9 Excellent (5 reviews)
╳
Enterprise reviews
Car hire locations
Enterprise
Locations in Fort Lee
321 Bruce Reynolds Blvd
+1 201 346 9041
| | |
| --- | --- |
| Monday | 07:30 - 18:00 |
| Tuesday | 07:30 - 18:00 |
| Wednesday | 07:30 - 18:00 |
| Thursday | 07:30 - 18:00 |
| Friday | 07:30 - 18:00 |
| Saturday | 08:00 - 13:00 |
| Sunday | 00:00 - 00:00 |
10.0 Excellent
18 Dec 2015
Toyota mid size nice car
Pros:
I would use Enterprise again Good car Very good price Great explanation of there usage terms No problems, Good service Thanks
8.0 Excellent
19 Aug 2016
Good Value
Pros:
This location is easy to get to from Manhattan and their prices were good. You can return at any time of day
Cons:
The car I got had the engine light on and was asking for an oil change. Had no issues though.
Very Good
Pros:
Everything was Very Good. Plus an upgrade because my type was not available. So Excellent on car and value, and Very Good service from the office staff.
10.0 Excellent
31 Oct 2016
Great experience
Pros:
The customer service, the car, and the location - just hop a jitney from the bus terminal and you're there!
8.0 Excellent
27 Jun 2017
Pros:
I rented the car for a weekend, they were closed on Sunday but I could leave the key in a key box. the stuff is friendly.
Cons:
they asked me for a passport (never happened to me before) and I didn't have it with me. Finally I showed a copy by internet (I had it on my drop box) and I could rent the car!!!
Budget

╳
Budget reviews
Car hire locations
Budget
Locations in Fort Lee
2121 Lemoine Avenue
+1 201 947 7444
| | |
| --- | --- |
| Monday | 07:30 - 18:00 |
| Tuesday | 07:30 - 18:00 |
| Wednesday | 07:30 - 18:00 |
| Thursday | 07:30 - 18:00 |
| Friday | 07:30 - 18:00 |
| Saturday | 08:00 - 16:00 |
| Sunday | 09:00 - 15:00 |
8.8 Excellent
26 Jul 2016
Pros:
The vehicle was upgraded for free after my standard size vehicle wasn't available.
Cons:
The inside of the windshield was very filmy and I had to thoroughly clean it myself to drive safely. I found a beer bottle under the drivers seat and empty soda bottle rolling around under the passenger seat. The exterior of the vehicle was spotless but these "leftovers" from the previous rental were concerning.
No overnight drop off. No answer at local office.
Pros:
The location is close to upper manhattan and therefore less expensive than a manhattan rental.
Cons:
no mention if overnight key drop (there's none at that location), and attempted to call multiple times with no answer and no voice recording nor was the call forwarded to the general number. with no information on the website as to Labor Day hours. the customer service representative told me I was wrong and was not helpful. I could go on ...
Avis

╳
Avis reviews
Car hire locations
Avis
Locations in Fort Lee
2121 Lemoine Avenue
+1 201 944 0634
| | |
| --- | --- |
| Monday | 07:30 - 18:00 |
| Tuesday | 07:30 - 18:00 |
| Wednesday | 07:30 - 18:00 |
| Thursday | 07:30 - 18:00 |
| Friday | 07:30 - 18:00 |
| Saturday | 08:00 - 16:00 |
| Sunday | 09:00 - 15:00 |
Cons:
I was Very Disappointed with the hidden charges that was charged to my credit card when I turned the car in. I'm going to contact Avis to dispute these charges tomorrow and find out why I wasn't informed of these hidden charges when I picked up the car.
Pros:
hard to find location access
Pros:
Good car Selection and very friendly staff
Cons:
Drop fee for another Office is too much, makes it very difficult to do one way trips
Very Affordable but Popular
Pros:
Price, customer service
Cons:
Car not available when I had it booked, had to wait for return
Terrible. Rental car had over 36,000 miles on it and was a junker
Pros:
It got us home safe.
Cons:
Junkie Toyota Corolla.
Drop off was a nightmare
Pros:
The car was cheaper at this location that the ones closer to my home.
Cons:
The staff didn't inform me that they were going to close early on the day that I was returning the car. I asked them what time they normally close on Sundays. They told me the closing time, and I told them I would be returning the car by that time on Sunday, even though my rental ended on Monday morning. This was because I didn't want to pay for parking overnight and then have to come and drop off the car on Monday morning (a 90 minute round trip for me). When I arrived on Sunday before the appointed hour (15 minutes before closing time) they had been locked up and closed for hours. (I called the national Avis hotline, and they told me that the Sunday closing time was early on that day because of the Memorial Day holiday the next day. WTF!
Hertz

╳
Hertz reviews
Car hire locations
Hertz
Locations in Fort Lee
1402 Bergen Blvd.
+1 201 947 5820
| | |
| --- | --- |
| Monday | 07:30 - 18:00 |
| Tuesday | 07:30 - 18:00 |
| Wednesday | 07:30 - 18:00 |
| Thursday | 07:30 - 18:00 |
| Friday | 07:30 - 18:00 |
| Saturday | 08:00 - 12:00 |
| Sunday | |
Watch out!
Pros:
Ease of handling and simple dashboard
Cons:
No explanation of Plate-Pass system which caused confusion and excessive unwanted charges.
Cons:
Usually when you drop off a rented car early you don't pay for an extra day even if it was in a reservation. I was told that it's possible to drop off the car on Sunday when the office is closed but nobody warned me that it till be considered that the car is returned on the next day at 7:45am when the office is open. I also relieved the car with a half tank but I was supposed to return it with a full one. Non of the managers paid attention to this.
8.0 Excellent
12 Aug 2017
Fine car rental
Pros:
The car was brand new. Gas mileage was good
Cons:
It was a white car so it got extremely dirty. Also the gas tank only held 10 gallons so we had to fill up more often than usual
Cons:
Cleanliness: I found a pair of dirty panties in the rear door where my children sat. Honesty: I returned the car a day early, they stated I dropped off the vehicle the following day and charged me for gas when Brought the car back with more gas than they gave the car to me with.
Pros:
Hey he office was closed. Nothing about them closing at noon was posted anywhere
Pros:
Staff was extremely unaccomodating.
Pros:
Yes they were friendly but super slow. They took 45 minutes to just do the paperwork for me. When they received phone calls they prioritized the call on me.
Cons:
The first car that they gave me was smelling like cigarettes and it was not clean at all. The second car they gave me after I complained, was clean but its radio system did not work.
Cons:
There was garbage in the car (cold french fries, papers).
21 travellers who hired a car in Fort Lee gave the car agency they used an average rating of 6.5
Car hire locations in or near Fort Lee
When to book a car hire in Fort Lee
Average daily price per month
Car hire prices as pick-up date approaches
Top tips for hiring a car in Fort Lee
Book your car hire in Fort Lee at least 1 day before your trip in order to get a below-average price
FAQs about hiring a car in Fort Lee