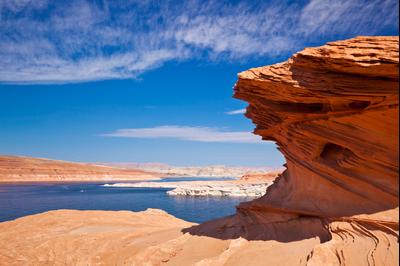 Located in northern Arizona, close to the Utah border is the small town of Page. Page serves as a gateway to the many nearby natural attractions such as the extensive canyon network. Hollywood has taken advantage of Page's scenery and elevation, making the town a favourite location for filmakers.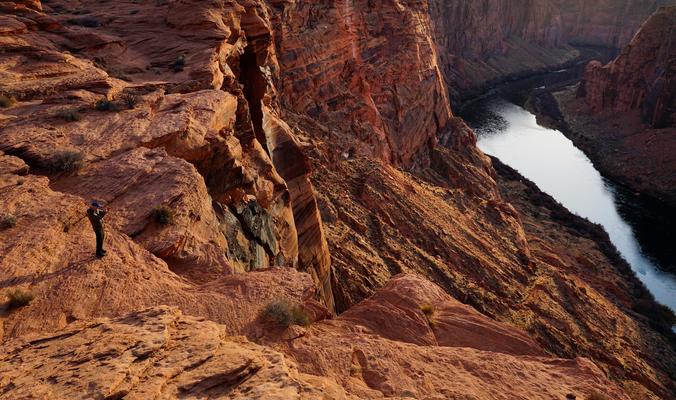 Planning Page holidays: When to go and how to get there
The ideal time for Page holidays is in the spring or fall. Page's arid climate causes very hot summers and cold winters with little precipitation throughout the year. From June to August the average high temperatures are well over 30°C. At around 5 hours' drive, Phoenix and Las Vegas airports are equidistant to Page. Page and the surrounding area is best explored by car as local public transportation is very limited. Page is in the Mountain Standard Time zone (GMT-7).
Highlights of Page holidays
Much of the area around Page is part of the Navajo Nation, the largest Native American reservation in the country. To learn more about their culture visit the nearby Navajo Village Heritage Center. Here one can engage with the community and learn about their food, traditional dances, history and story telling culture. Within this area the upper and lower Antelope Canyons are to be found. Over time water and sand eroded sandstone to form these slot canyons that are a unique hiking experience. Another picturesque hiking opportunity can be found at the Glen Canyon Dam. This 220 metre tall dam provides hydroelectricity for the area as well as impressive views of the surrounding landscape. Lake Powell, the dam's reservoir, is the second largest artificial lake in the country. Houseboating, fishing, kayaking and water-skiing are only some of the activities to be enjoyed at the lake. In Glen Canyon National Recreation Area the visitor can go rock climbing, biking, white water rafting, hiking or even participate in hot air balloon rides.
Other destinations in Arizona