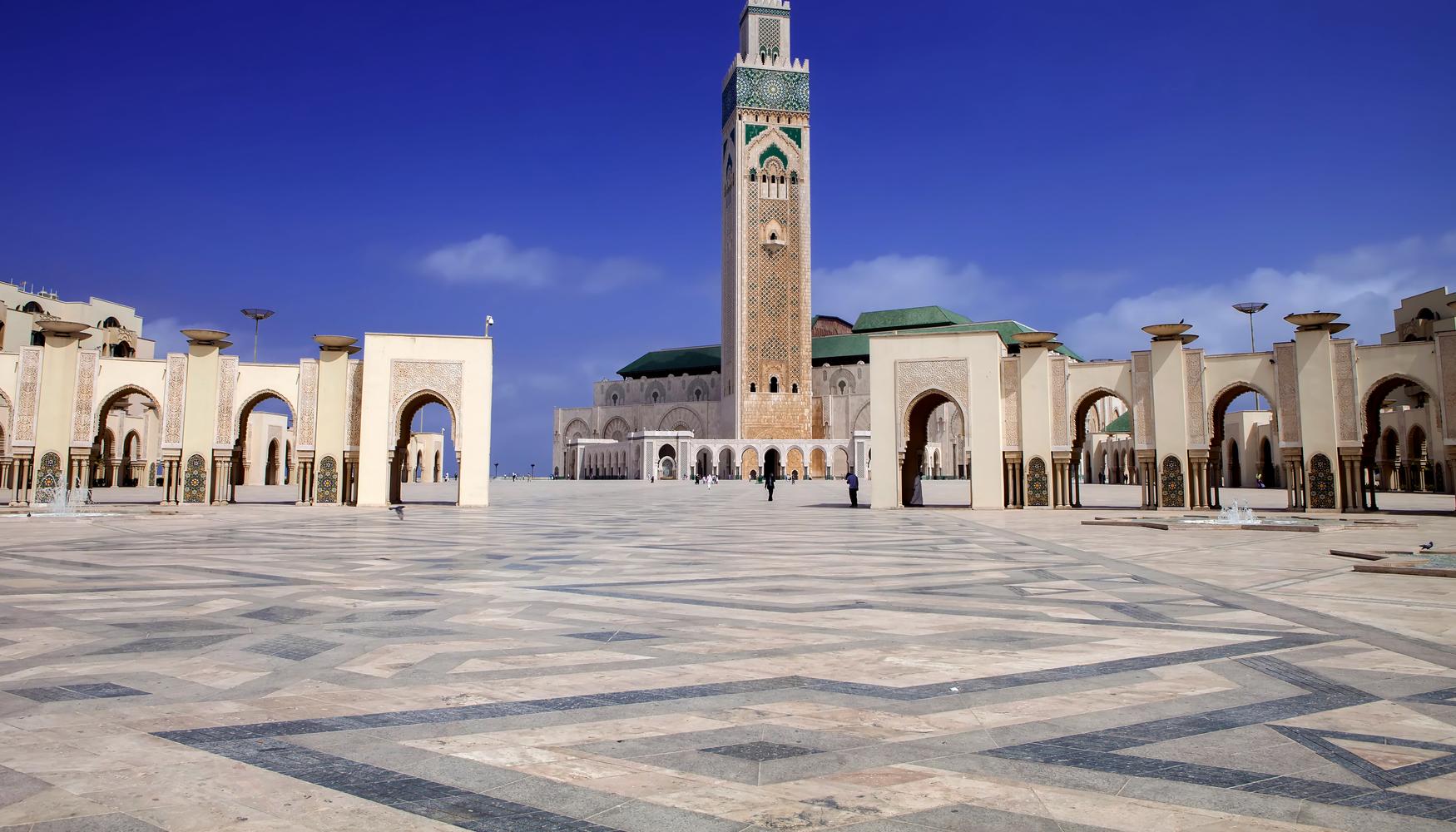 Casablanca holiday information
| | |
| --- | --- |
| Top holiday (Flight+Hotel) | £245 |
| Family holiday (Flight+Hotel) | £243 |
| Romantic holiday (Flight+Hotel) | £236 |
| Luxury holiday (Flight+Hotel) | £236 |
| Budget holiday (Flight+Hotel) | £175 |
Casablanca is the metropolis of Morocco along the Atlantic Coast. On holidays to Casablanca, one can see the cosmopolitan development of the city alongside the French, Spanish and Berber influences. As the business capital of Morrocco and the largest port in north Africa, Casablanca is a city of growth and opportunity, mixing tradition with Western comforts.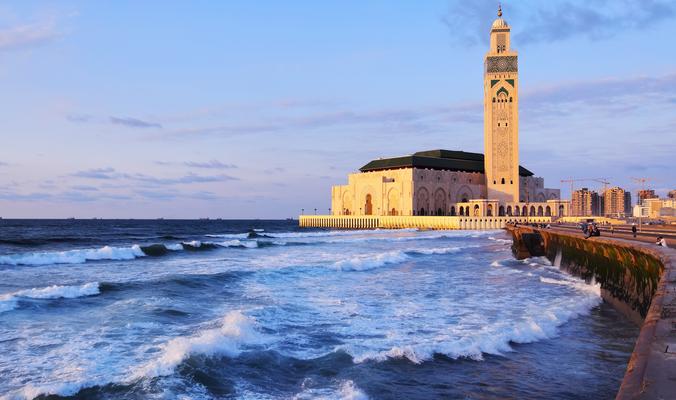 Planning a Casablanca holiday
Casablanca's international airport is the busiest in the country and is 25km from the city, which is connected by train. Casablanca is on the western cost of Morocco and is an hour by train to the capital, Rabat. Winter can be quite cool along the coast; therefore Casablanca holidays are best experienced during spring and autumn, although the summer is dry with a maximum of 30°C. One can easily navigate the Medina (old town) by foot, and trams, buses and taxis service the rest of the city.
Casablanca Attractions
The Hassan II Mosque, or Grand Mosque, is Casablanca's most popular attraction, as it's the largest mosque in the country and third largest in the world. Non-Muslims are permitted to visit on a guided tour; modest clothing is required. The mosque sits along the shoreline of the Atlantic, so after you have taken a tour, walk along the boardwalk and relax at one of the seaside cafes. The Casablanca Cathedral is an impressive example of old-world Casablanca. Built in 1930 from white concrete, this former Catholic cathedral is now a cultural centre.
The old Medina of Casablanca is the perfect place to wander and find souvenirs along its mazes of alleyways. With more locals than most Moroccan medinas, the old Casablancan Medina stands in contrast to the city's numerous shopping centres and luxury boutiques, such as Morocco Mall and Anfa Place. Casablanca holidays are not complete without a visit to a hammam. After a day of shopping, experience the traditional steam bath and scrub-down that Morrocans have been practising for centuries.