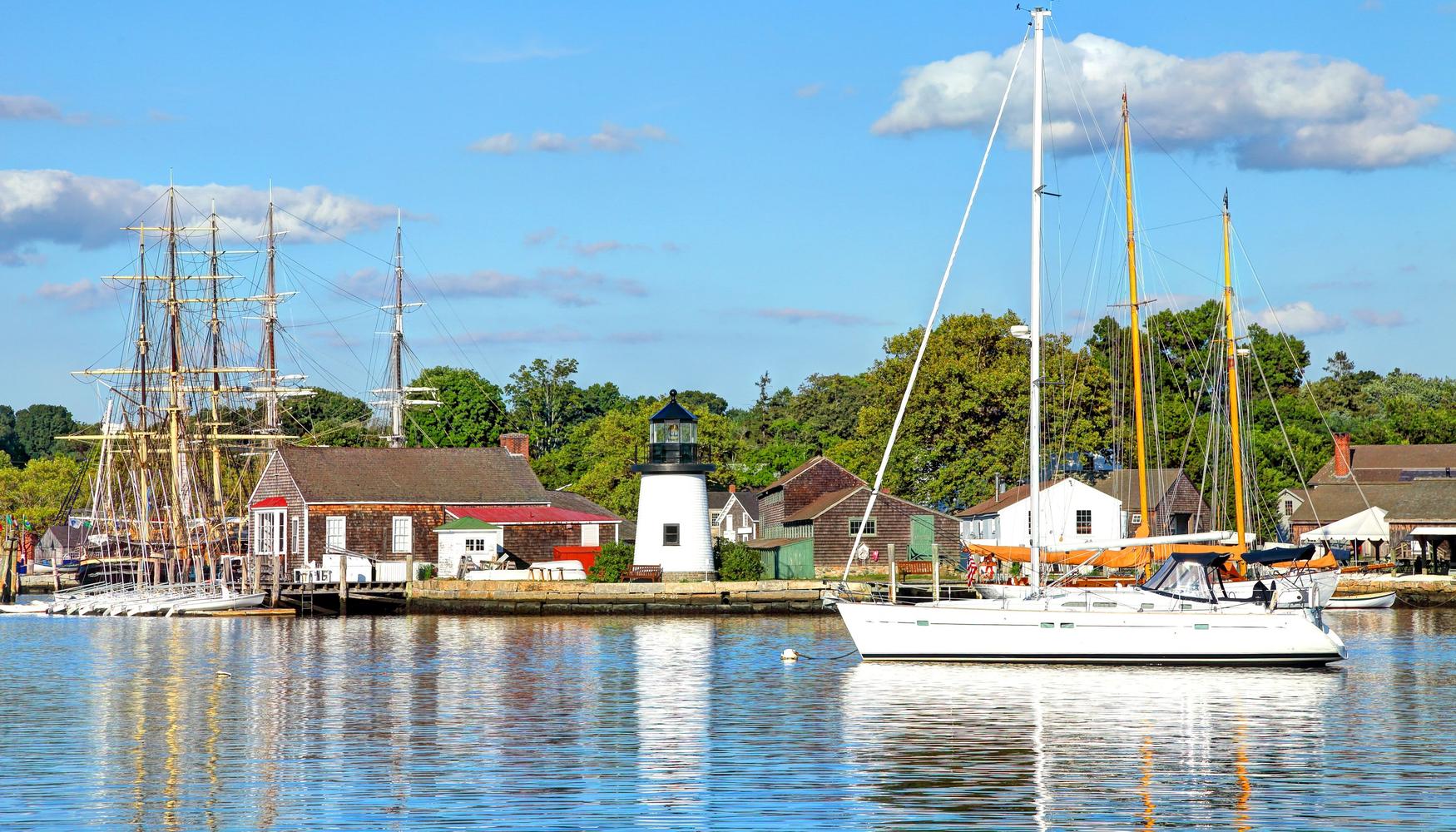 Mystic holiday information
| | |
| --- | --- |
| Top holiday (Flight+Hotel) | £318 |
| Family holiday (Flight+Hotel) | £382 |
| Budget holiday (Flight+Hotel) | £255 |
Situated on the Connecticut coast, Mystic is a charming historic locality overlooking the eponymous river. A leading seaport since the 17th century, this nautical village is a rich slice of American maritime history and culture. With its marinas, museums, shopping precinct, galleries, river views and landmarks, this popular holiday destination has plenty to offer. Whether visitors are history buffs, budding photographers, or simply love romantic river cruises, Mystic holidays are sure to deliver.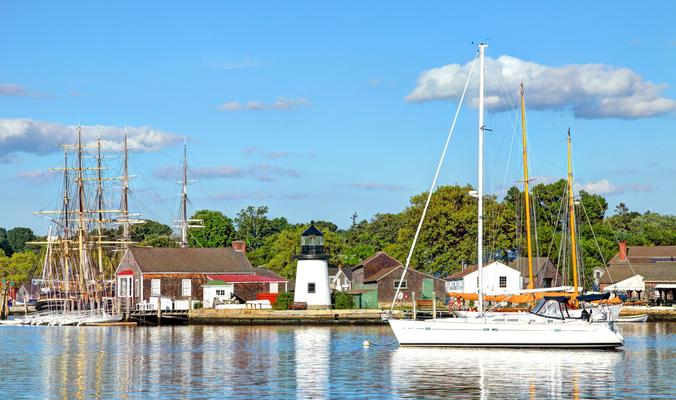 Planning Mystic holidays
Located in the North American Eastern Standard Time Zone (GMT - 5), Mystic enjoys a continental climate. Plan Mystic holidays during the summer months of May through to August, when the weather is ideal. Close to Bradley International Airport, Mystic can also be reached via car, boat or train. Once there, get around on foot, by car or even by bicycle – the town offers a free bicycle service.
Explore Mystic
With its maritime charm, popular activities and spectacular river views, Mystic holidays offer a vacation experience like no other. Begin with the nation's largest maritime museum, Mystic Seaport, a living history museum and highlight of all Mystic holidays. This heritage port is so iconic it's been used in the filming of many movies. Visitors can take a day cruise on the Steamboat Sabino, the oldest coal-fired steamboat in operation, which offers historic views along the Mystic River. Families flock to Olde Mistick Village, an outdoor shopping area with food, entertainment, and plenty of bargains. Also popular is the Mystic Aquarium and Institute for Exploration, which features indoor and outdoor exhibits, exotic animals and daily Marine Theater shows. Holidaymakers can view a performance by the local ballet company, or a screening at the Village Art Cinemas. A refreshing pint at B.F. Clyde's Cider Mill - an engineering relic that produces some of the freshest cider around - is a favourite way to end the day.
Other destinations in Connecticut