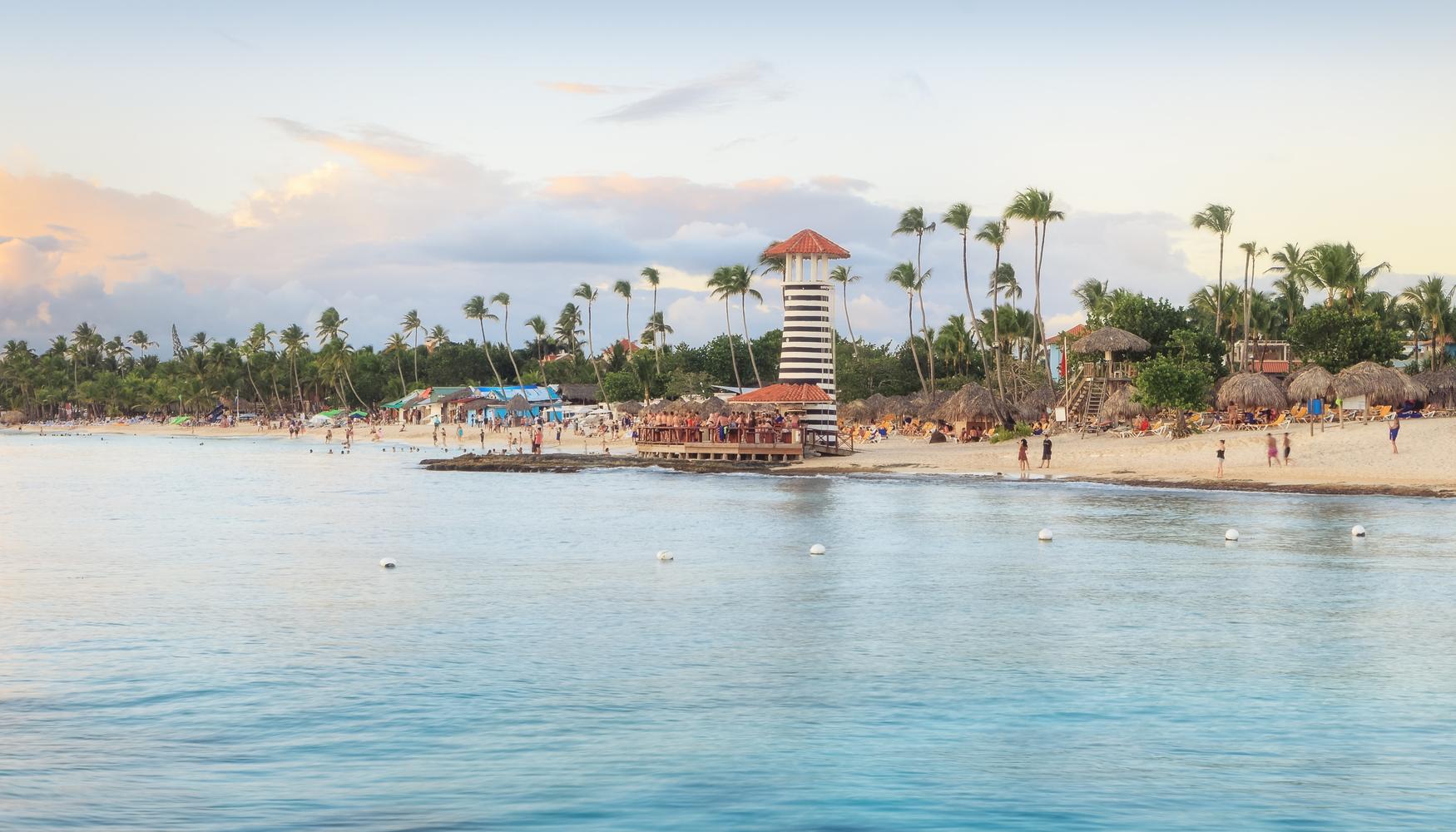 The Dominican Republic is a triangular-shaped country bordering Haiti in the west, and neighbouring Puerto Rico in the east. Dominican East Coast holidays offer over 1,300 km of white sand coastline. The northeastern shoreline is on the Atlantic Ocean, while the southeast coast rests on the Caribbean Sea. Its inland mountains are covered with rich greenery, from mahogany trees, cedars and palms, to coconut trees. The Dominican Republic features the highest mountain in the Caribbean, the Pico Duarte (3,098 m tall), and the largest lake, Lake Enriquilloas.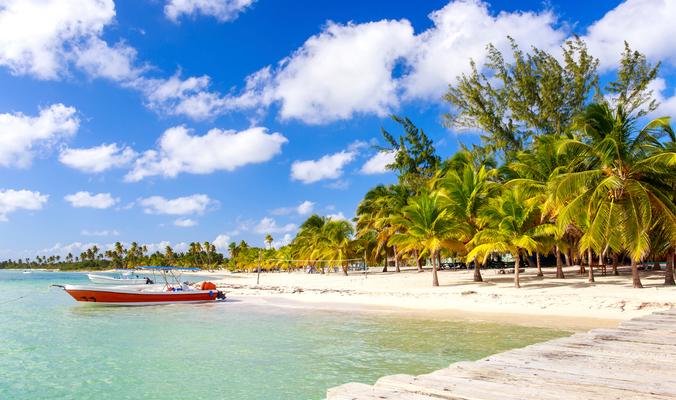 Planning Dominican East Coast holidays
Many international airlines service Punta Cana International Airport (PUJ) on the Dominican Republic's east coast. Its climate is tropical year-round and temperatures range between 26°C-32°C, making Dominican East Coast holidays ideal any time of year. Cotton clothing and light beachwear is best suited for the region. Transportation inland from the airport includes shuttles, taxis, busses, and car rental agencies. The country is on Atlantic Standard Time (GMT-4).
Dominican East Coast beaches, diving and nature
Dominican East Coast holidays are a must for scuba divers and snorkelers. Licensed diving shops run tours, on which PADI accredited divers accompany visitors to the reef which forms the coastline of Playa Dominicus, home to various species of tropical marine life. Surfers flock to Cabarête on the East Coast, the best surfing beach. Inland, the Parque Nacional del Este is a protected national park, with waterways and mangroves covering 50% of the park. The other half is warm, tropical savannah with a high level of biodiversity; it's home to over 115 types of birds.
Dominican East Coast culture
Visitors can be immersed in culture in Santa Domingo, with its centuries-old churches, cathedrals, and palaces, all along winding cobblestone streets. In the evening rhythmic meringue music fills the warm air in beach bars and clubs, where you can sip a Cuba Libre cocktail for the perfect finish to a day on Dominican East Coast.
Other destinations in Dominican Republic
Locations in Dominican East Coast