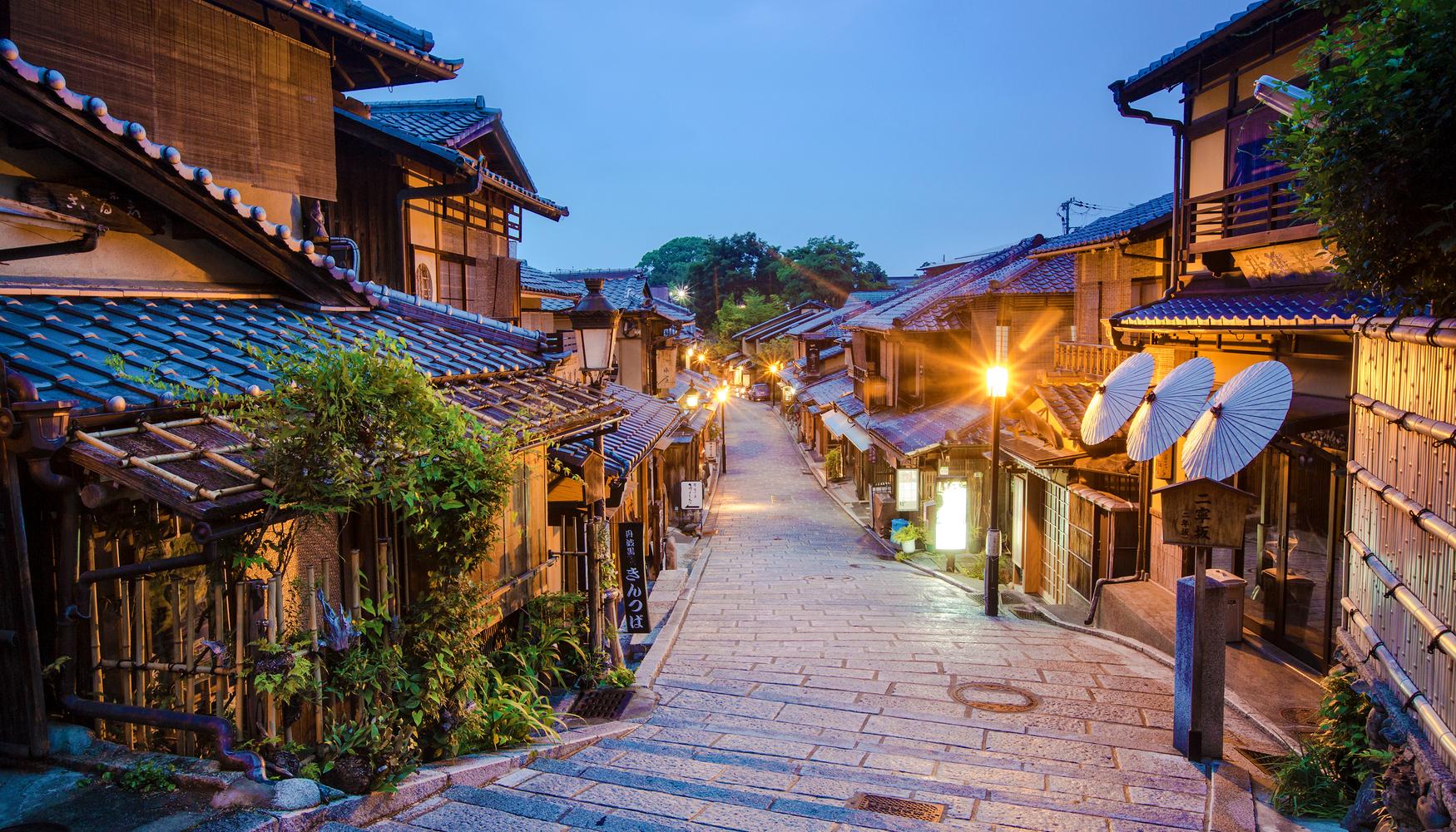 Kyoto holiday information
| | |
| --- | --- |
| Top holiday (Flight+Hotel) | £408 |
| Family holiday (Flight+Hotel) | £356 |
| Romantic holiday (Flight+Hotel) | £484 |
| Luxury holiday (Flight+Hotel) | £486 |
| Budget holiday (Flight+Hotel) | £238 |
Kyoto holiday price trends
Estimated flight+hotel price
Kyoto in
{1}
2 travellers
Flight to Kyoto
3 nights at hotel
Median hotel rate + median airfare from United Kingdom
Situated right in the centre of the main island of Honshu, the ancient city of Kyoto—Japan's capital city for more than a thousand years—is home to everything travellers imagine to find in the Land of the Rising Sun. Explore quiet pagoda temples and traditional wooden houses or cherry blossom trees and immaculate gardens. The fact that Kyoto is also home to many of the country's most treasured works of art, its finest culture and its most highly related cuisine only helps to reinforce the view that Kyoto is the best of Japan in microcosm form.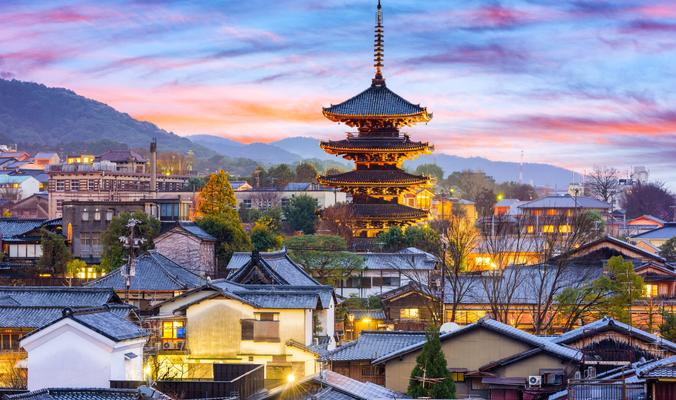 Kyoto Holidays: Travel Essentials
The best time to visit Kyoto is during spring and autumn as this is when fair weather is complemented by the cherry blossoms flowering (March-April) or turning red (November). Most British travellers reach Kyoto by flying to Tokyo from London (with a flight time of around 12 hours) and then making an onward connection via the highly impressive high-speed 'bullet' train link (with a journey time of two hours). Unsurprisingly, Kyoto's efficient bus and subway systems, along with its huge fleets of taxis, make getting around the city very easy. The time in Kyoto is nine hours ahead of the UK (GMT+9).
Kyoto Holidays: Highlights
With more than 2,000 temples and shrines and no fewer than 17 UNESCO World Heritage Sites to be found around the city there is certainly no shortage of sights to take in on Kyoto holidays. However, it is often the case that simply walking around Kyoto's backstreets—especially in the Gion district or around the old merchant quarters—can be the most gratifying way of getting to know the city. Without doubt, stumbling upon age-old craft shops and quaint machiya houses, or discovering a peaceful garden within a modest family restaurant is a great way to unearth the true essence of the 'real' Japan.