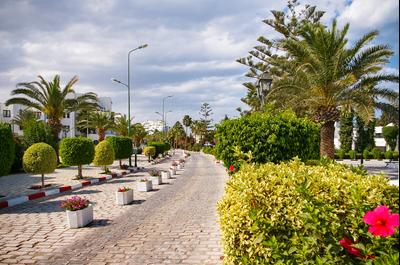 Port El-Kantaoui holiday information
| | |
| --- | --- |
| Top holiday (Flight+Hotel) | £183 |
| Family holiday (Flight+Hotel) | £183 |
| Romantic holiday (Flight+Hotel) | £181 |
Located just 10 km from the city of Sousse, Port el Kantaoui is a centralised resort location ideal for holidaymakers. The precious strip of sea on which it is located is a regular draw for yachts and leisure cruises which stop to enjoy a few days of luxury accommodation and holiday resort atmosphere. Port el Kantaoui holidays offer a taste of Tunisia in a safe and comfortable environment that caters to the foreign traveller and tourist.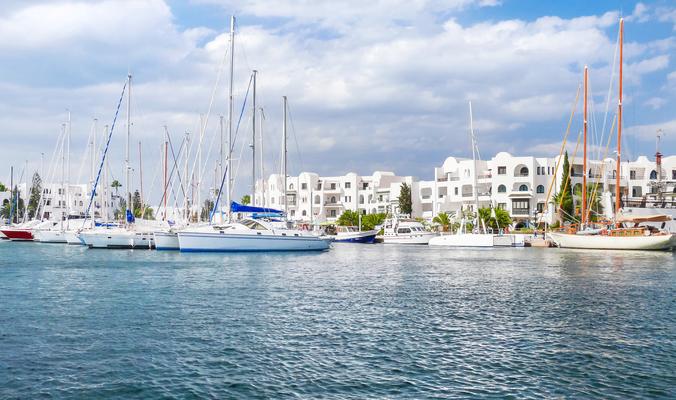 Port el Kantaoui Holidays: Just for the Traveller
The warm Mediterranean climate of Port el Kantaoui is tempered by sea breezes which will keep you cool even during the peak of summer. Flying into Sousse or arriving by boat are the most common methods of getting there and making your way around Port el Kantaoui is easy on foot, bicycle or by car. Once there you will find Port el Kantaoui holidays to be remarkably accommodating, with an environment created specifically so that everything you could need is easily to hand. The time zone is GMT+1.
Leisure time in Port el Kantaoui
The region is almost completely populated by holiday apartment rentals and hotels featuring regular package deals. Many are attracted to Port el Kantaoui's 36-hole golf course and the numerous sporting activities available which include parasailing, jet skiing and water skiing. The safe and private environment is a great opportunity for family holidays, with the local Hannibal Theme Park and Acqua Park providing plenty of fun for the kids during the summer months. Port el Kantaoui is built in a traditional Arabic Tunisian style and is a pleasure to explore whilst nearby Hergla gives holidaymakers a glimpse of a more authentic Tunisian village.