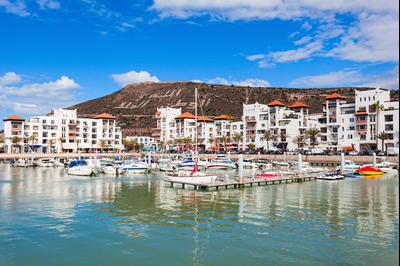 Stretching for over 1500 km from the Straits of Gibraltar to the Mauritanian boarder, Atlantic coast holidays will take you to unique towns and cities as well as sandy beaches and seaside resorts along the Moroccan coastline. Get a taste for a new culture and have a fun-packed trip while you're at it, with opportunities for sports, shopping, relaxing and eating all within easy reach.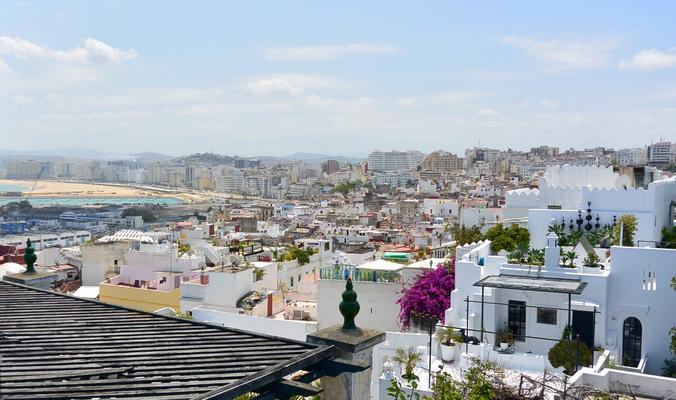 Atlantic coast holidays: When to go and getting around
The best time to take your Atlantic coast holidays is from March until September, when the weather is at its warmest and you can make the most of the long days and summer climate. From Marrakech Menara Airport, you can easily reach the Atlantic coast by bus or train. You can travel along the coast to the various resorts via public transport or hire car. The time zone is GMT+1.
Highlights of the Atlantic coast
The lunar-like landscapes and the dramatic Atlas mountains, coupled with the sandy coastline and blue seas, make the Atlantic coast a very popular destination. Your Atlantic coast holidays would not be complete without stopping off at some of the places on your way. Agadir is the number one tourist destination in Morocco and a major port town, while Casablanca, made famous by the film of the same name, is well known for its idyllic beaches and mixture of Moroccan and European culture.
The Moroccan capital of Rabat is often overlooked for the country's busiest and most bustling city, Marrakech. However, this modern metropolis is home to a million residents and has a well-preserved history including its picturesque Kasbah and the Mausoleum of Mohammed V. Also not to be missed is Razwa, much beloved by artists for its mellow vibe and old rural Berber traditions. With its donkey carts and windy beach, Essaouria, a musical town famous for its arts and crafts, is a perfect spot for kitesurfing and windsurfing.
Locations in Atlantic Coast