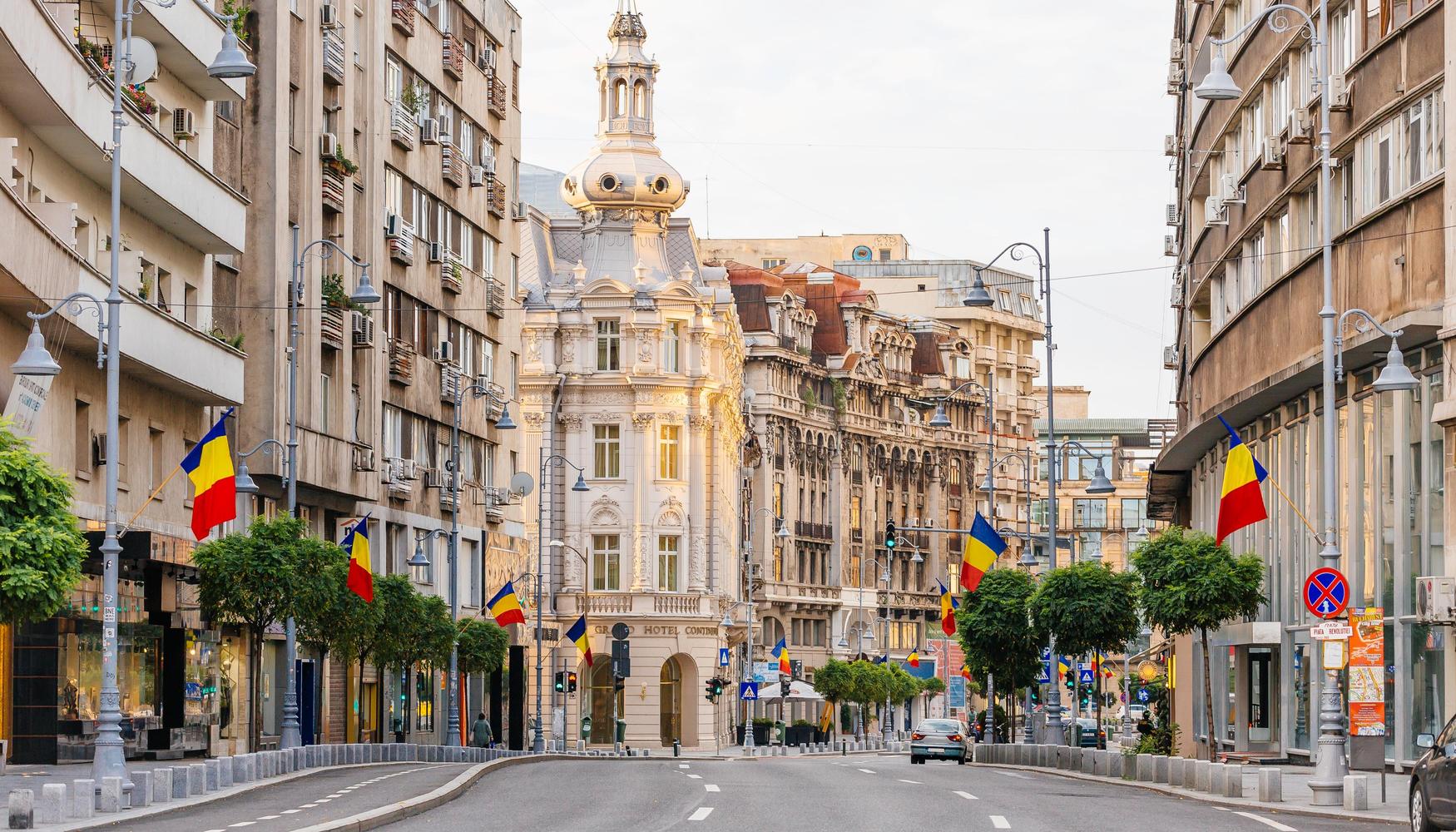 Bucharest holiday information
| | |
| --- | --- |
| Top holiday (Flight+Hotel) | £196 |
| Family holiday (Flight+Hotel) | £166 |
| Romantic holiday (Flight+Hotel) | £210 |
| Luxury holiday (Flight+Hotel) | £217 |
| Budget holiday (Flight+Hotel) | £134 |
Located in the southeast of Romania, Bucharest boasts some of Eastern Europe's oldest and most sought-after attractions, including the world's second-largest building. Bucharest holidays offer the best of Romanian art and culture. Its close proximity to the Bulgarian border and Transylvania make it a perfect gateway to explore Romania's magical castles and diverse history.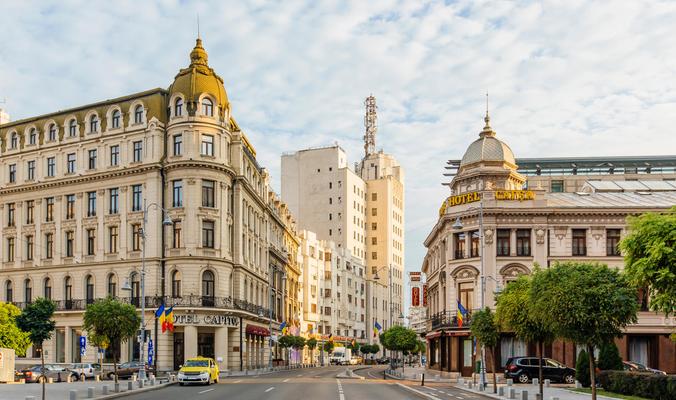 Planning Bucharest holidays
Romania is now a part of the European Union, which makes planning Bucharest holidays simple. The best time to visit is in spring or autumn, when temperatures range between 15-25 degrees Celsius. In summer, highs are between 30-40°C, which is an ideal time for day trips to Romania's Black Sea coast. Bucharest offers one of the most extensive and reliable public transport systems in Eastern Europe, making the city easy to navigate.
Bucharest holiday attractions
With its many historical attractions and affordable prices, Bucharest holidays are some of the most popular in Eastern Europe. The city has undergone extensive renovation in recent times, but Bucharest still keeps its ties to the past and features protected historic neighbourhoods and a variety of museums. The city's old town boasts an assortment of 19th century buildings, the ruins of a medieval court and churches, along with shops, restaurants and bars, which offer vibrant nightlife for the city's younger crowd. At Herastrau Park, a lush park in the city centre which stretches over 187 hectares, visitors can enjoy a lakeside dinner and explore the park's many paths. The city also has a long artistic tradition. A Sunday tour of the galleries provides an overview of the local arts scene and a glimpse into the cultural heart of Romania. The Arcul de Triumf is likewise an impressive focal point of the city. Reminiscent of the Arc de Triomphe in Paris, the monument serves as a memorial for fallen Romanian soliders. Finally, a concert at the Royal Palace's Great Concert Hall is certain to dazzle music lovers.