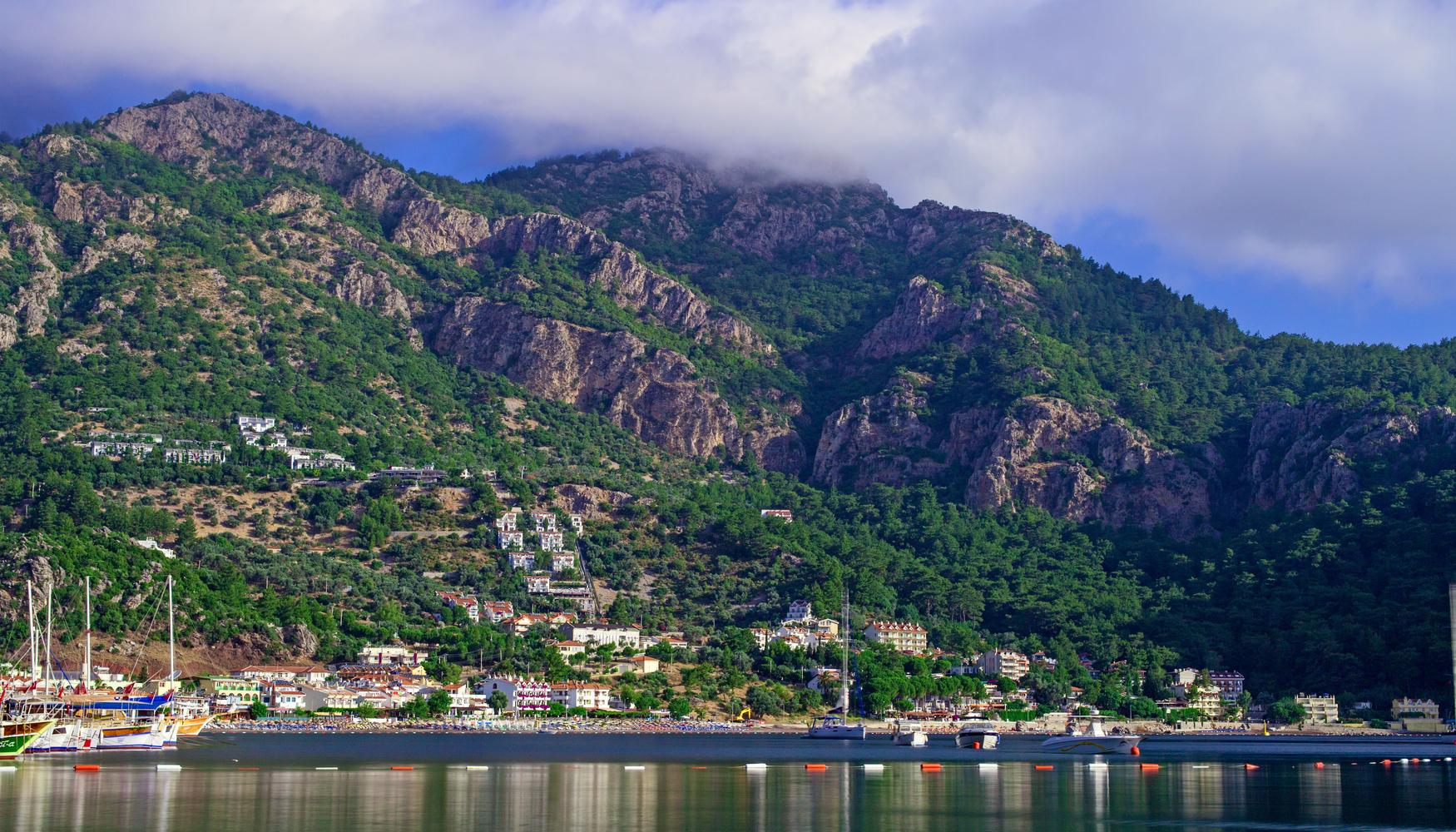 Turunç holiday information
| | |
| --- | --- |
| Top holiday (Flight+Hotel) | £68 |
| Family holiday (Flight+Hotel) | £68 |
| Budget holiday (Flight+Hotel) | £91 |
The town of Turunc / Mulga is situated in the Marmaris district of Mugla Province and is the perfect destination for holidaymakers looking for a relaxing and culturally rich trip. Those on Turunc / Mugla holidays can relax in the sleepy former fishing village, situated on a horse-shoe shaped bay where the Mediterranean meets the Aegean Sea. Reclining on the beach, one can look back at the great Taurus Mountains where waterfalls and underground rivers have been sculpted throughout the centuries.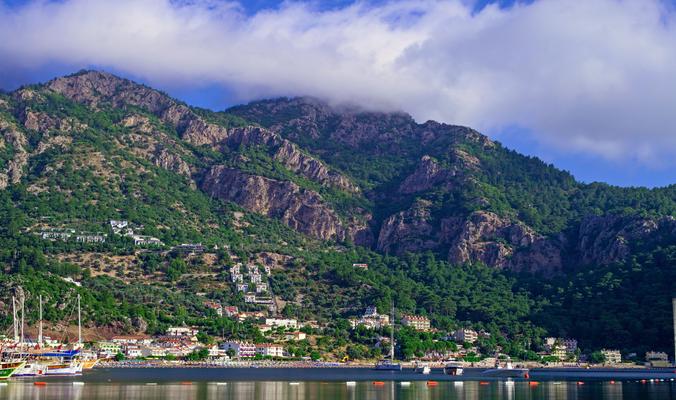 Details for planning Turunc / Mugla holidays
For those planning Turunc / Mugla holidays, the nearest airport is Dalaman International. The flight takes just under four hours from the UK and the local time zone is GMT +2. The drive from Dalaman to Turunc / Mugla is a two-hour drive along a winding road through the mountains, offering holidaymakers their first glimpse of the dramatic landscape. Due to the region's warm climate, the tourist season stretches from April to October. Whilst the months of May and June boast the longest days, the sea is at its warmest towards the end of the summer, in September and October.
Out and about in the Turunc / Mulga region
Those embarking on Turunc / Mugla holidays can take part in a variety of activities in the region. Though a laid-back little town, Turunc / Mulga has an eclectic selection of shops offering jewellery, leather goods and ornaments, and each Monday there is a bustling market selling fresh fruit and vegetables. There is a promenade where holidaymakers can walk around the bay. The bay itself offers calm waters for swimming and clean sand and shingle for sunbathing. More active holidaymakers can take part in water-sports, horse-riding and fishing expeditions. There is a varied selection of restaurants serving both Western food and traditional Turkish cuisine, the latter including the local savory pancake dish 'Gozleme'.