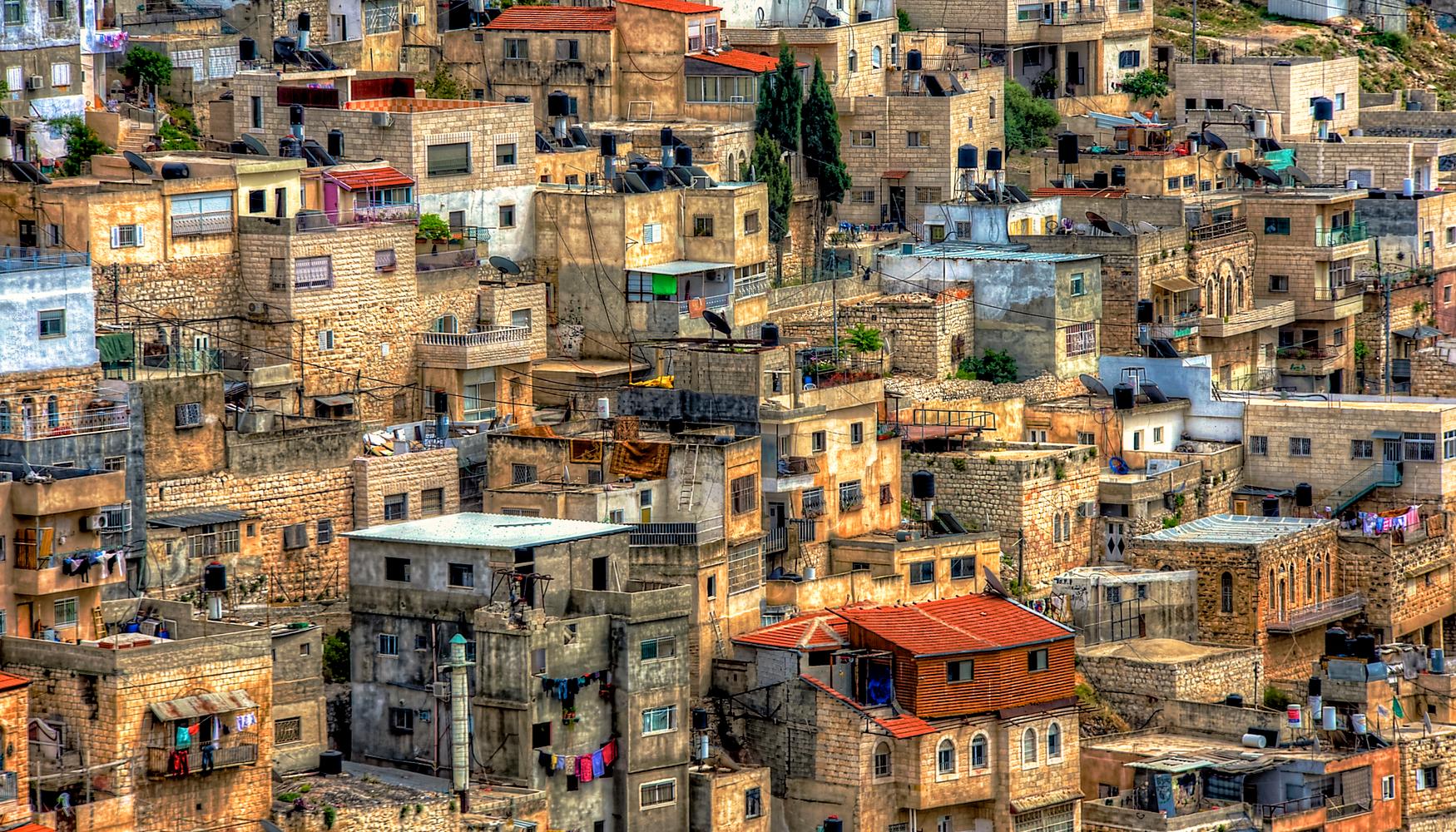 Jerusalem holiday information
| | |
| --- | --- |
| Top holiday (Flight+Hotel) | £403 |
| Family holiday (Flight+Hotel) | £391 |
| Romantic holiday (Flight+Hotel) | £460 |
| Luxury holiday (Flight+Hotel) | £511 |
| Budget holiday (Flight+Hotel) | £194 |
Jerusalem's ancient past blends with its modern identity in the architecture of this magnificent city. Laid claim to by 3 major religions - Islam, Judaism and Christianity - this fiercly contested city has changed hands many times through the centuries and is one of the oldest cities today. On holiday in Jerusalem, history can be found in every corner, with fascinating alleyways and religious sites to explore.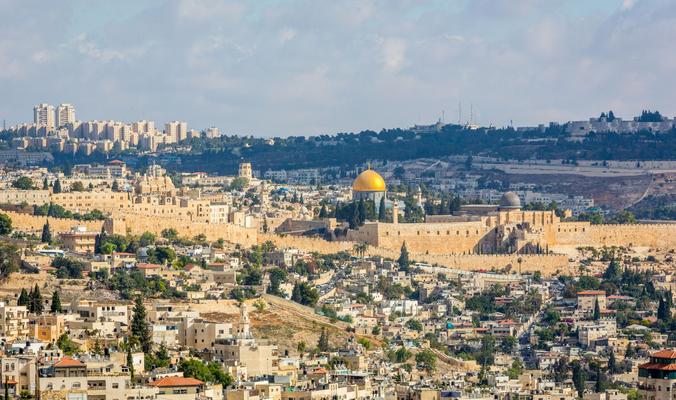 Planning Jerusalem holidays
Situated between the Mediterranean and Dead Sea, Jerusalem enjoys hot dry summers and long, wet winters. With its close proximity to the desert, nights can quickly turn cold. Jerusalem can be accesed from Tel Aviv or Amman, where most travellers arrive. Buses, taxis and trains also connect passengers from Eilat, Ben Gurion Airport and other areas to the central bus stations. Avoid travelling on Sabbath, as everything is shut down, including transportation. City tour buses make a loop of the city, combining many sights into one convenient bus ride for your Jerusalem holidays.
Jerusalem Holiday Highlights
Many tours are available for your Jerusalem holidays, but wandering around alone has its own charm. The Old City, a UNESCO world heritage site, is characterised by historic narrow lanes full of vegetable and sweet shops. The smell of fresh falafel points the way to the Arab, Christian and Jewish quarters, which are home to the Church of the Holy Sepulchre, The Temple Mount and Al Aqsa mosque. Exit from Damascus gate and head up Nablus road to the Garden Tomb, where many believe the tomb of Jesus is located. Outside the Old City lies the Mount of Olives, which boasts numerous monuments.
But Jerusalem holidays are not all about historical sites and traditional ideals. A burgeoning nightlife abounds if you look carefully. Being a gigantic city, each district has its own concentrated area of bars and clubs, which cater to all ages.