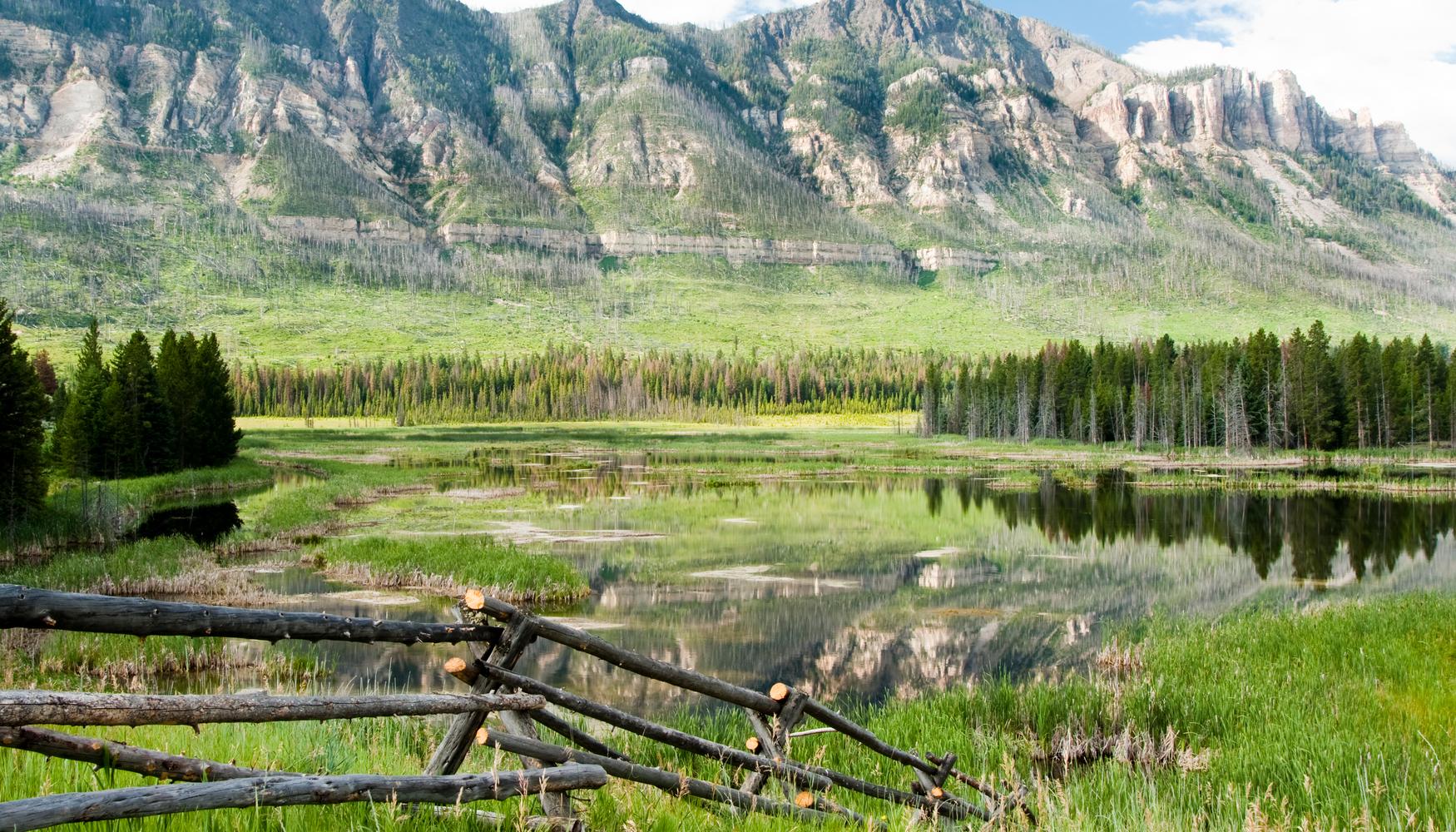 Wyoming is a U.S. state that borders Montona, South Dakota and Nebraska. Wyoming has mountainous terrain with the Eastern Rocky Mountains in the west and the High Plains in the east. It includes cities such as Cheyenne, Buffalo and Casper.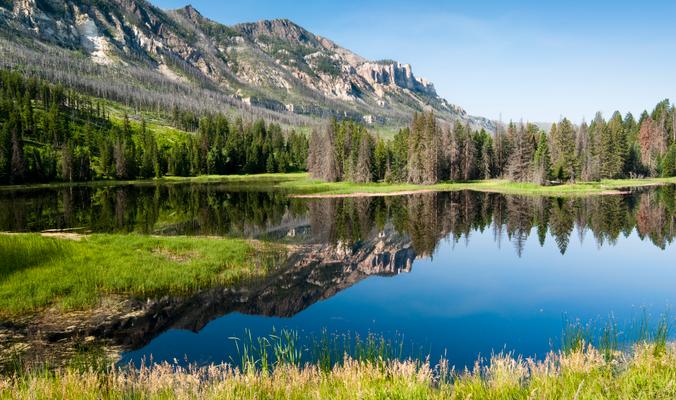 Transport for Wyoming holidays
Wyoming has a number of regional airports such as Jackson Hole Airport. They provide commuter connections to various U.S. states and cities. Visitors can also land at the international airports at Denver, Salt Lake City or Billings for their Wyoming holidays. Alternatively, land at U.S. international airports outside Wyoming that include flights to the region. Wyoming is in the Mountain Time Zone (GMT-7). The Wyoming climate is fairly mixed with sunny summers and frosty winters. There is little rainfall in Wyoming during the year.
National parks and monuments in Wyoming
Yellowstone National Park is an extensive national park in Wyoming that consists of two million acres of geothermal landscapes. Those who visit the park will find geysers, hot springs and grizzly bears! Check out the established hiking routes through the park, or take a guided horseback and wagon ride. To the south of Yellowstone there is Grand Teton National Park; another stunning park that visitors can visit during their Wyoming holidays. The park includes towering 12,000 peaks, and is ideal for canoeing, sailing and waterskiing. Visitors can also ski in the mountain range at the Grand Targhee Ski Resort in Alta. Visit the Fossil Butte National Monument that has a limestone lake bed and a visitor centre that displays a multitude of park fossils.
Wyoming's cities
Cheyenne is the capital of Wyoming and has many museums. The Nelson Museum of the West in Cheyenne houses 11,000 square feet of exhibits. The Union Pacific Railroad Depot is a national landmark that includes the Cheyenne Depot Museum. Casper also has a multitude of museums such as the Fort Caspar Museum and Nicolaysen Art Museum.
Other destinations in United States
Locations in Wyoming