Barcelona street party? Been there. Bringing in the bells in Berlin? Done that.
Don't get us wrong, these cities are popular party spots for a reason, but with the hype comes the price tag and even if you've managed to bag a cheap flight here on KAYAK.co.uk, inflated food, drink and accommodation prices will soon leave you feeling less than merry.
So, if your resolution is to travel better, it's maybe time to expand your horizons and bring in the New Year at one of these underrated party spots. So in the spirit of 'new year, new me', it's time to buck the norm and get booking a flight to one of these alternative New Year's Eve party cities.
Use our interactive map to find flights to your next party destination
Hamburg, Germany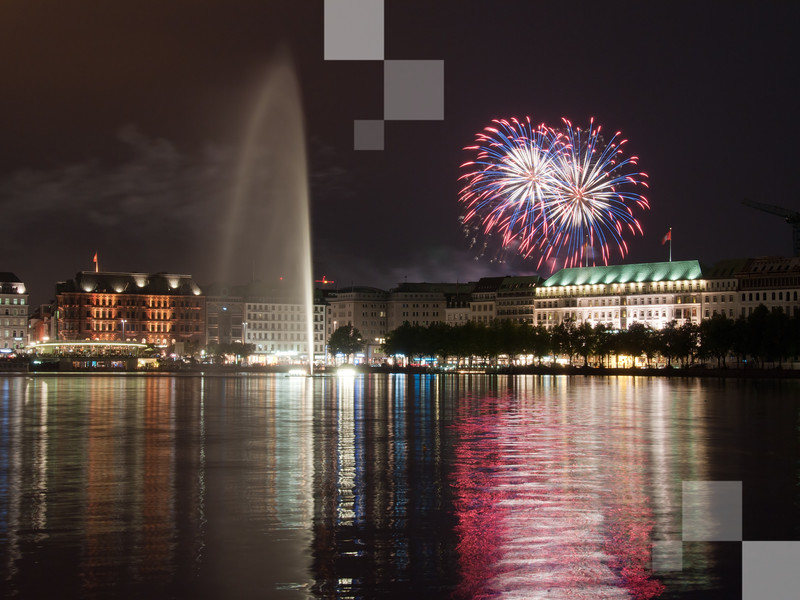 While the crowds head for Germany's capital, those in the know are heading further north to the lively port city of Hamburg. In recent years, this city has garnered a reputation as being of Europe's best party spots, with more and more alternative club nights, dive bars and pop-up events appearing across the city.
Plan your evening in Hamburg by picking a good vantage point to watch the fireworks (we recommend the docks, known as the Landungsbrücken, for some of the best views). Afterwards, you can head into the city to enjoy the nightlife. The most popular party area for tourists and locals alike is St Pauli, the city's red-light district where seedy bars peacefully coexist beside cheap student haunts and world-renowned music venues. If that's not your thing, then make the short walk to the Sternschanze neighbourhood, where you'll find many of the city's more alternative clubs and venues.
Glasgow, Scotland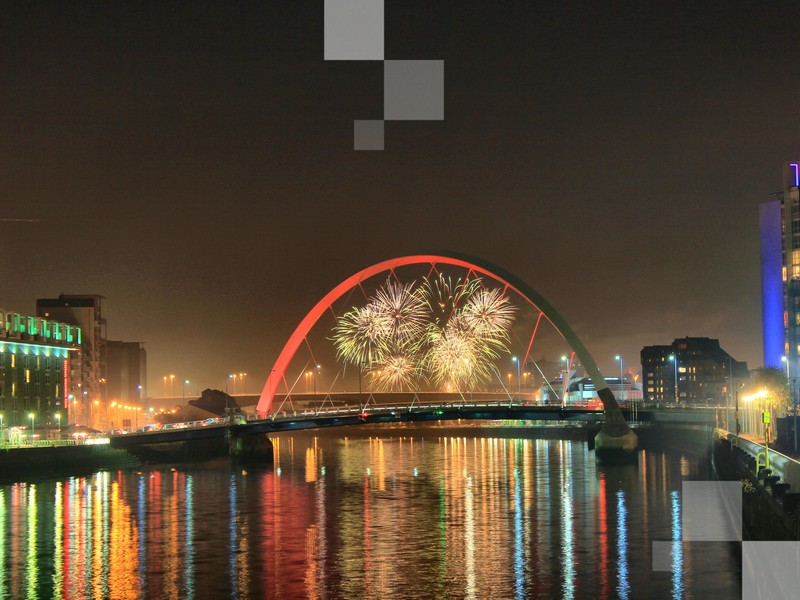 Edinburgh may have the famous street party, but when it comes to knowing how to REALLY party, Scotland's second city definitely has the upper hand. Glasgow's raucous nightlife is legendary and it's turned up ten on New Year's Eve (or Hogmanay as it's known in Scotland). It's such a big deal here, that locals get an extra recovery day in the form of a bank holiday on January 2nd.
There are innumerable ways to countdown to the new year in Scotland's largest city. Go traditional by attending a ceilidh at Sloans, a popular bar and ballroom, or head underground to the famed Sub Club and bring in the New Year to some incredible techno. Or head to the city's trendy West End and get tickets for the city's mini street party on the fairy-light adorned Ashton Lane (your Instagram feed will thank you for it!).
Porto, Portugal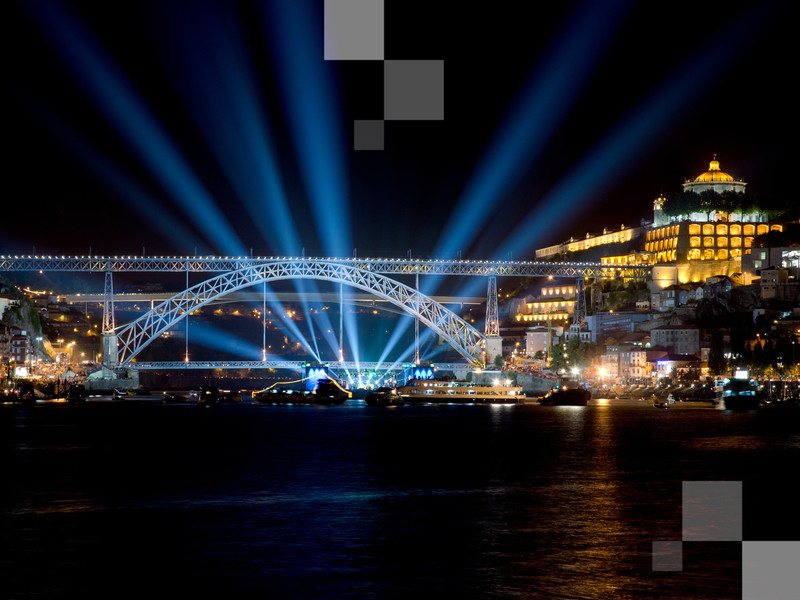 The sight of fireworks lighting up this photogenic city is more than enough of a reason to head to Northern Portugal for the new year. The celebrations start on Avenida dos Aliados where thousands gather for the New Year countdown.
And while some places may quieten down after the main event, Porto pushes on with street parties continuing throughout the city and nightclubs blaring music 'til dawn. For some of the most lively events, head to Galeria Paris, a street packed with bars, clubs and restaurant And don't worry about an expensive taxi ride home, the subway runs throughout the night here.
Reykjavik, Iceland

Unlike most European cities, Reykjavik doesn't have a main event when it comes to New Year's Eve. But that's not to say there isn't plenty to make bringing in the bells extra special. Before midnight, grab a vantage point such as Hallgrímskirkja church and watch as the population of Iceland's capital set off their own firework displays across the city.
When the fireworks die down, head into the city and party with the locals 'til dawn. The nightlife in Reykjavík centres around the main shopping street; Laugavegur, so head down there for the best pick of bars and clubs. Kaffibarinn, in particular, is a good spot and is known by locals for its hedonistic vibe.  It may not be the cheapest city to party in, but the atmosphere, coupled with the chance of catching the Northern Lights, are more than enough reasons to do an Icelandic New Year at least once.
Bratislava, Slovakia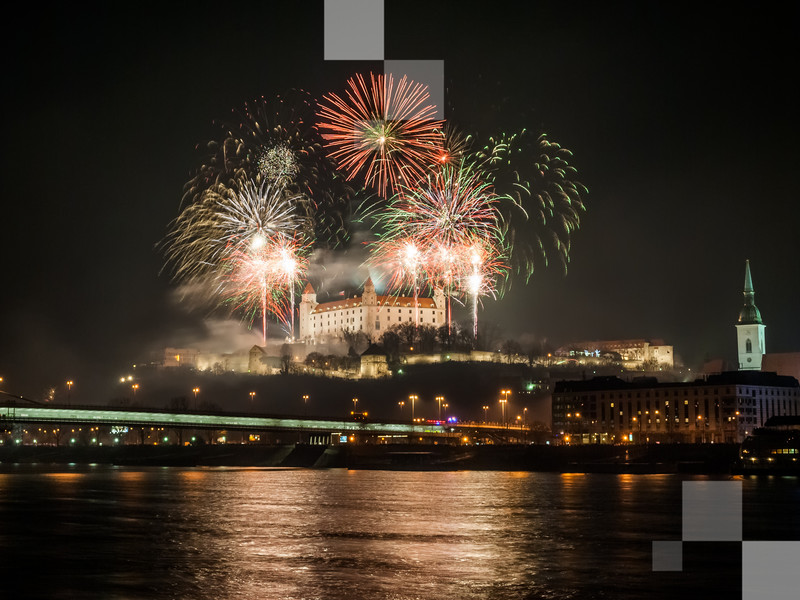 Eastern European capitals have become synonymous with partying, with the likes of Prague, Budapest and Belgrade topping many a 'best party cities in the world' list. But the Slovakian capital still remains fairly under the radar to British partygoers despite its incredible clubbing scene.
And there's no better a time is there to acquaint yourself with Bratislava than on New Year's Eve, when the city centre turns itself into a car-free zone, so revellers can attend the concerts and parties on the Main and Hviezdoslavovo Square. Be sure to be there at midnight, to watch as Slovakians use wooden noisemakers called Řehtačka to chase away any of the past year's bad vibes. And then follow them to the city's bars to party the rest of the night away.
Ready to go? Search for flights on KAYAK.co.uk and bring in the New Year at one of these incredible party destinations.