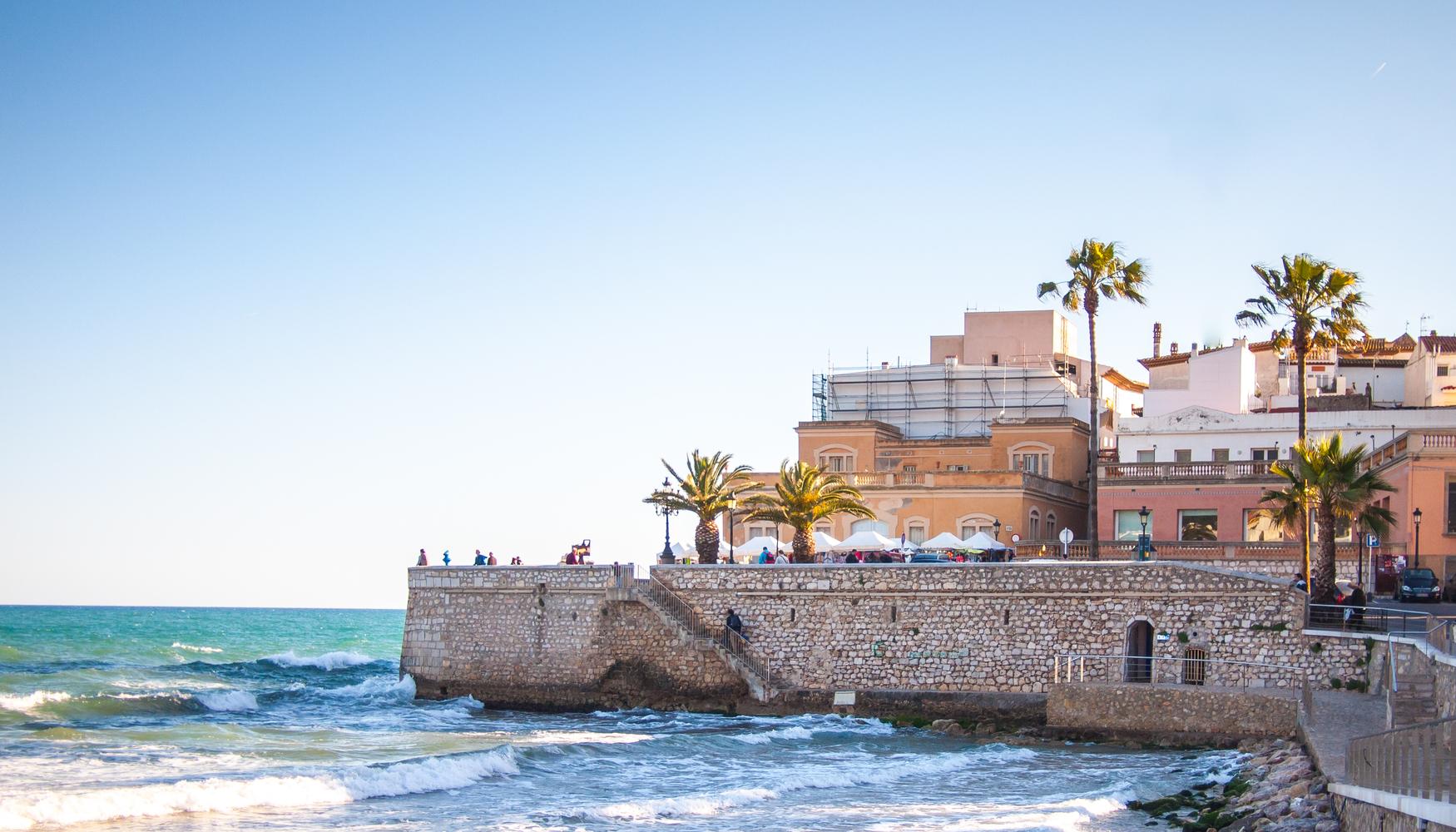 Sitges holiday information
| | |
| --- | --- |
| Top holiday (Flight+Hotel) | £192 |
| Family holiday (Flight+Hotel) | £175 |
| Romantic holiday (Flight+Hotel) | £164 |
| Luxury holiday (Flight+Hotel) | £204 |
| Budget holiday (Flight+Hotel) | £196 |
Sitges holiday price trends
Estimated flight+hotel price
Sitges in
{1}
2 travellers
Flight to Sitges
3 nights at hotel
Median hotel rate + median airfare from United Kingdom
Even though Sitges has gained international recognition for its celebrated film festival, the town still attracts numerous tourists each years for its history, beaches and nightlife. Alongside all manner of vibrant events and colourful festivals throughout the year, which take place next to a backdrop of the Garraf mountains and Mediterranean coastline, Sitges can keep the whole family busy and entertained, or provide an opportunity to relax and unwind.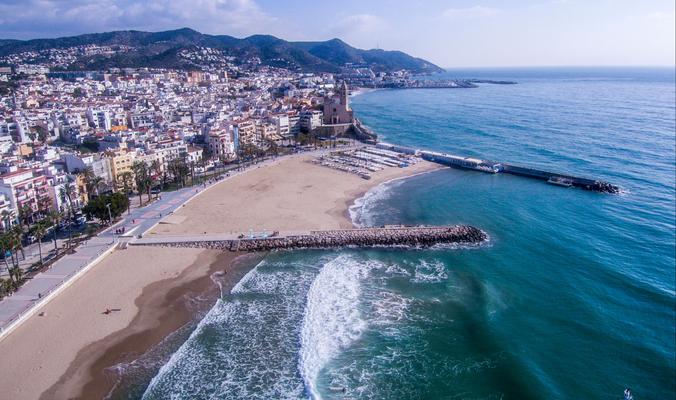 Sitges holidays: When to travel
Protected by mountains, Sitge's unique geographical location and resulting micro-climate means the weather is unaffected by surrounding areas. Therefore, rain is extremely rare and mild temperatures occur all year round. The hottest period for Sitges holidays is between June and September, where temperatures range from 25-28°C degrees. During winter, temperatures rarely drop below 15 °C degrees. Sitges is served by Barcelona-El Prat Airport, which is located just over 30 minutes away.
Attractions in Sitges
Apart from October's International Fantastic Film Festival of Catalonia and the annual Carnival, which takes place between February and March, holiday-makers are spoilt for choice when it comes to Sitges holidays. Behind Sitges Church you'll find the Museu Maricel and Museu Cau Ferrat, which house the art collections and work of Dr. Perez-Rosales and Santiago Rusiñol respectively. Other attractions include the San Sebastia cemetery, featuring various modernist scupltures. On top of this, there are any number of art galleries and shops littered around the main town.
In terms of activites, tourists can hire bicycles in the centre or take advantage of several tennis clubs and golf courses, while water sports such as jet skiing, sailing and scuba diving are also readily available. But for those simply looking to take it easy, Sitges has 17 sand beaches to choose from.
Other destinations in Costa Dorada