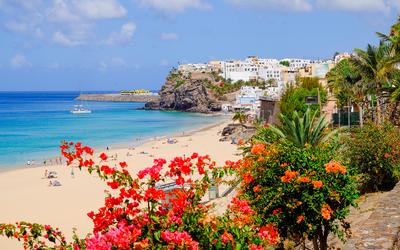 Morro Jable holiday information
| | |
| --- | --- |
| Top holiday (Flight+Hotel) | £280 |
| Family holiday (Flight+Hotel) | £248 |
| Romantic holiday (Flight+Hotel) | £321 |
| Luxury holiday (Flight+Hotel) | £329 |
| Budget holiday (Flight+Hotel) | £126 |
Morro Jable holiday price trends
Estimated flight+hotel price
Morro Jable in
{1}
2 travellers
Flight to Morro Jable
3 nights at hotel
Median hotel rate + median airfare from United Kingdom
One of the larger resorts in the Canary Islands, Morro Jable is a town in the south of Fuerteventura situated on the Jandia peninsula. The modern town of Jandia merges with historic Morro Jable in a way that visitors are often unable to tell where one begins and the other ends.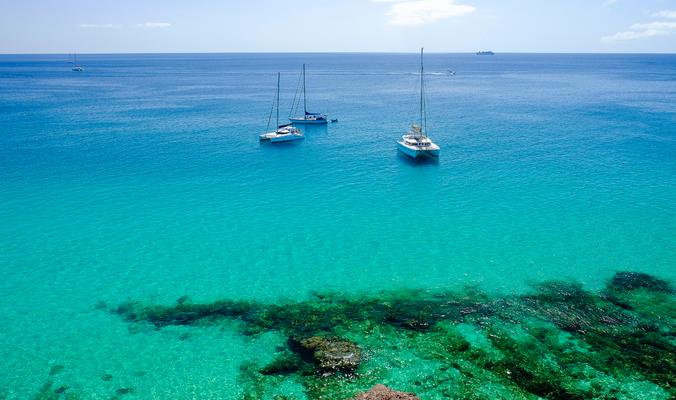 Transport for Morro Jable holidays
Visitors enjoying Morro Jable holidays can reach the town in a few ways, either via the airport in Fuerteventura, which is approximately 100 km away, or via the town's own port. A thriving harbour town, visitors can also make the trip via boat and aboard cruise ships and ferries, which run from Palma to Morro Jable. As Morro Jable has a near desert climate with little rainfall, visitors can continue to enjoy the beach before or after the summer. The island conforms to the Western European Time zone.
Destinations to visit for Morro Jable holidays
Morro Jable has approximately 35 km of golden beaches along its coastline, the broadest section of which is that of Matorral Beach, home of the Matorral lighthouse, which is almost like several beaches wrapped into one. All of the beaches in the vicinity of Morro Jable are great for watersports such as wind surfing and the crystal clear waters are perfect for snorkelling and swimming. The Subcat-Balea (a hybird submarine) departs from the port at Morro Jable and dives some 30 meters. Visitors can also take a boat trip from the Morro Jable harbour to the island of Gran Canaria. A little further inland from Morro Jable is the 807 metre mountain of Pico de la Zarza. The mountain is located in the Parque Natural de Jandia which is a nature reserve where visitors can explore the island's indigenous flora and fauna.
Other destinations in Fuerteventura