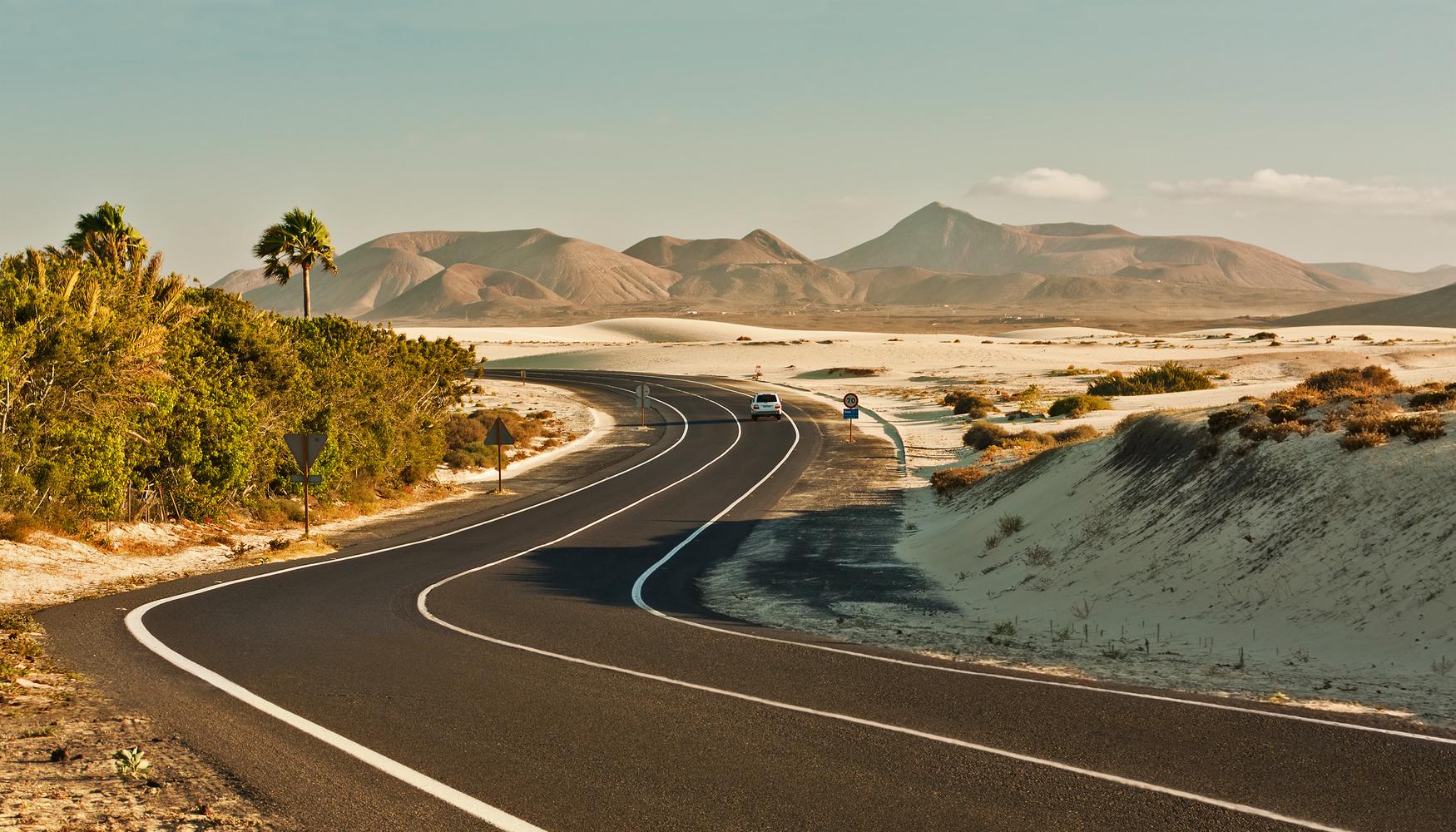 Corralejo holiday information
| | |
| --- | --- |
| Top holiday (Flight+Hotel) | £222 |
| Family holiday (Flight+Hotel) | £197 |
| Romantic holiday (Flight+Hotel) | £269 |
| Luxury holiday (Flight+Hotel) | £292 |
| Budget holiday (Flight+Hotel) | £126 |
Corralejo holiday price trends
Estimated flight+hotel price
Corralejo in
{1}
2 travellers
Flight to Corralejo
3 nights at hotel
Median hotel rate + median airfare from United Kingdom
Situated on the northern tip of Fuerteventura island, Corralejo is a buzzing beach town and resort. What was once a small fishing village, now attracts thousands of visitors each year to its beautiful sandy shores. Thanks to its hot desert climate, anytime of year is the perfect time to take your Corralejo holidays.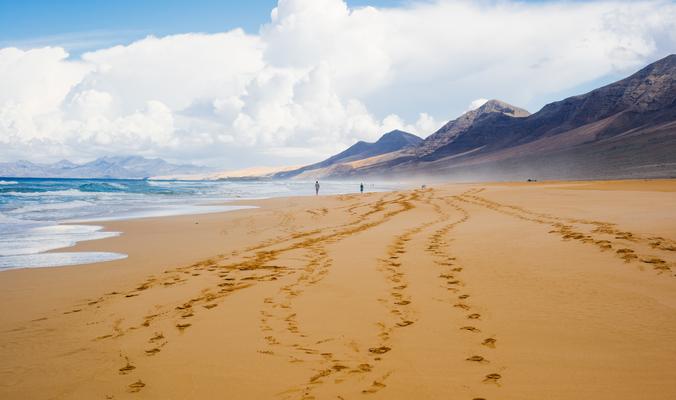 When to take your Corralejo holidays
Whether you are planning a hot summer vacation or a pleasant holiday during spring or autumn, Corralejo has constant warm temperatures all year round. The island has little to no rainfall and an abundance of sunshine and clear blue skies. The best way to begin your Corralejo holidays is by flying into Fuerteventura airport, which is about an hour's drive south of the resort. From there you can take a shuttle bus service or book a private car or taxi which will take you to Corralejo. The island is in the Western European time zone (GMT+1).
What to do on your Corralejo holidays
The biggest attraction in Corralejo is its stunning sand dune reserve, 'El Jable'. These impressive dunes spread for 11 kilometres along the east coast and are easily accessible by foot from the town centre, it is a popular place with windsurfers and sunbathers, tourists and locals. From the beachside you can see spectacular views of the neighbouring island, 'Los Lobos' which is a beautiful nature reserve hosting a large variety of plants and wildlife.
The historic and charming town centre is in close proximity to the harbour and a variety of bars, shops and restaurants. Apart from a relaxing stroll around the quaint narrow streets, you can also try activites such as surfing, mountain biking, ferry rides and glass-bottomed boat trips. A ferry ride to the island of Lanzarote to see the fantastic volcanic rock formations will take around 45 minutes.
Other destinations in Fuerteventura