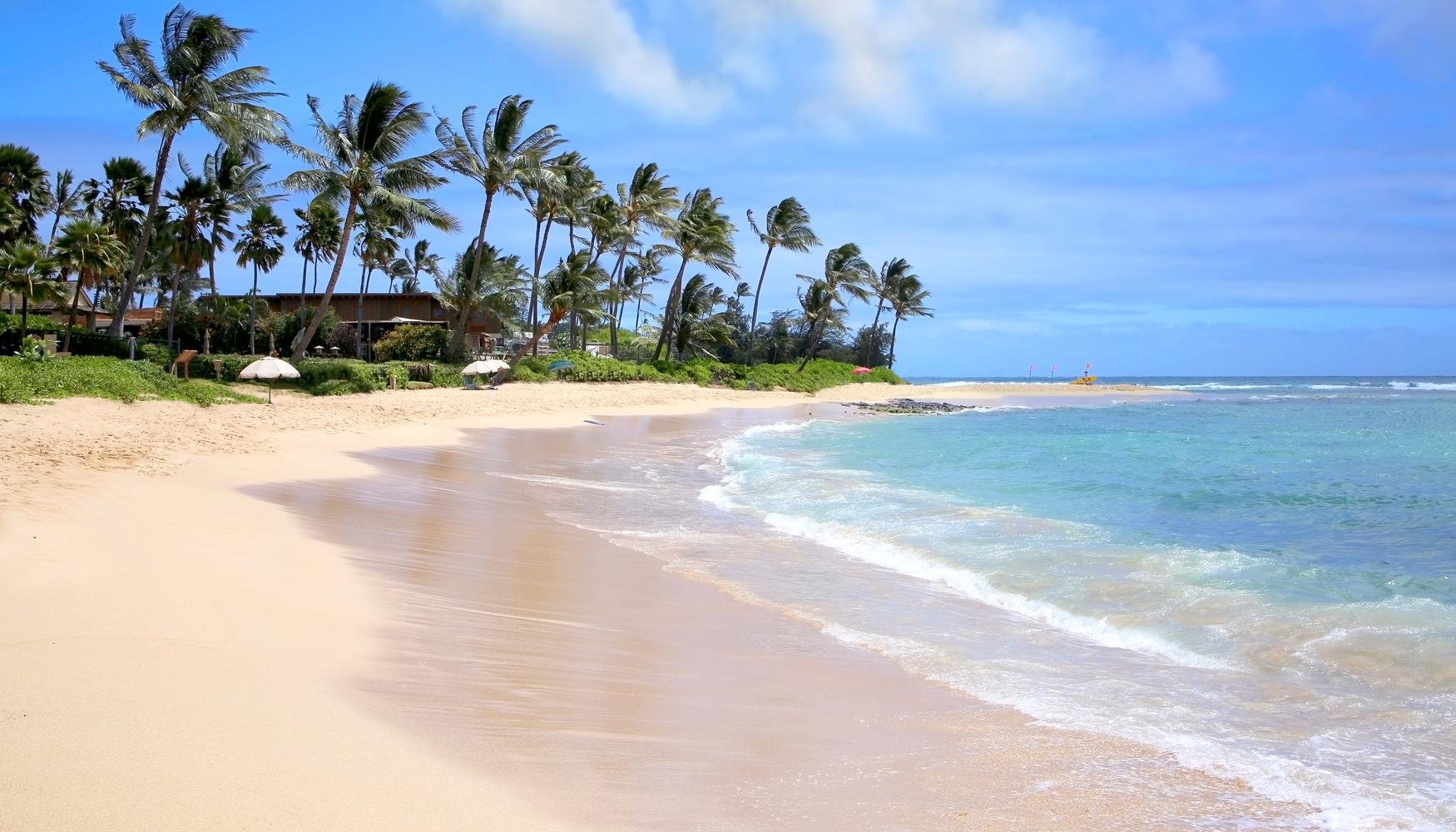 Poipu holiday information
| | |
| --- | --- |
| Top holiday (Flight+Hotel) | £582 |
| Family holiday (Flight+Hotel) | £582 |
Poipu holiday price trends
Estimated flight+hotel price
Poipu in
{1}
2 travellers
Flight to Poipu
3 nights at hotel
Median hotel rate + median airfare from United Kingdom
Huddled onto the southern shores of Hawaii's most lush, diverse and arguably beautiful island, Poipu appears to be in a world of its own. There are miles of idyllic world-class beaches, with powdery white sand and rich ocean waters that contain some of the region's best marine life. Looking inland on Poipu holidays is just as spectacular as the view over the sea, as the dense forest and ragged mountains are often cloaked in a magical mist that adds to the charm of Poipu holidays.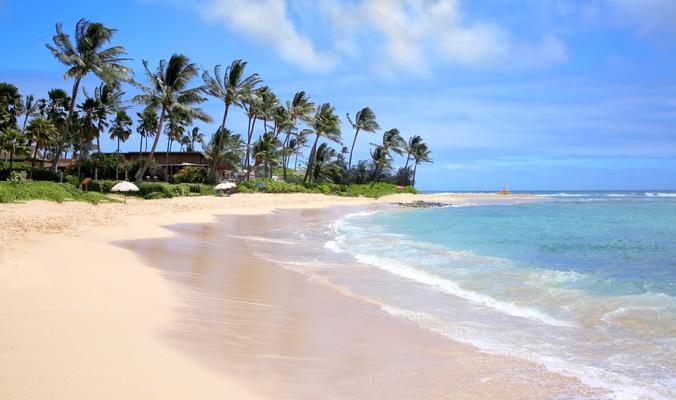 Planning Poipu Holidays
Given its unique beauty and isolation, Poipu holidays are much more accessible than one may think. There are non-stop daily flights from several cities on the USA West Coast directly into nearby Lihue, from where it is an easy taxi or car ride to Poipu. Situated in the Hawaiian-Aleutian timezone (UTC-10), Poipu holidays are sheltered from much of the rain that falls on the northern and western parts of Kauai Island—giving it its rich, lush interior—and are warm and sunny most of the year. Between April and October is the ideal time for a beach holiday, with high temperatures and blue skies. However, holiday-makers wanting to witness the interior landscape of Popu holidays at its best will not be perturbed by occasional rain during the winter months.
Poipu Highlights
To put it simply: Poipu Beach is consistently rated as one of the best beaches in the world. The trio of white-sand crescents that make up the beach create a total island paradise of great relaxation, swimming, snorkelling and other activities. However, for a journey into another stunning area whilst getting some exercise, the Maha'ulepu Heritage and Makawehi Lithified Cliffs are both excellent trails that offer spectacular landscape views. For a glimpse of the absolute best of native Hawaiian flora and fauna, Poipu boasts the fabulous Allerton and McBryde National Tropical Botanical Gardens of the Pacific.