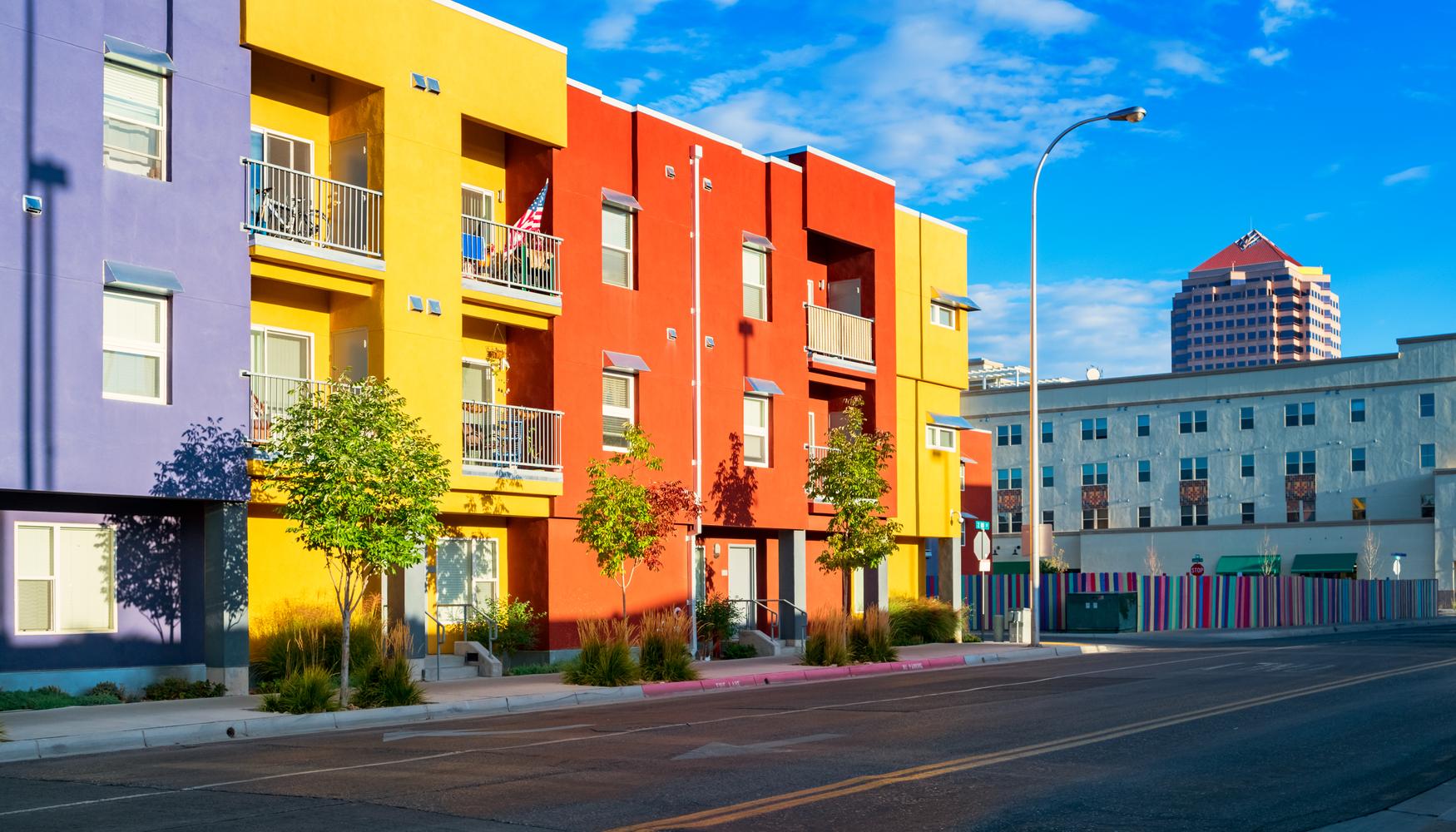 Located on the banks of the Rio Grande in central New Mexico, Albuquerque is the state's largest city and is best known for its Spanish inspired architecture, agreeable scenery, and casual, laid back atmosphere. Offering a range of events and activities throughout the year, Albuquerque holidays are an ideal destination for families seeking fun, sunshine, and excellent scenery.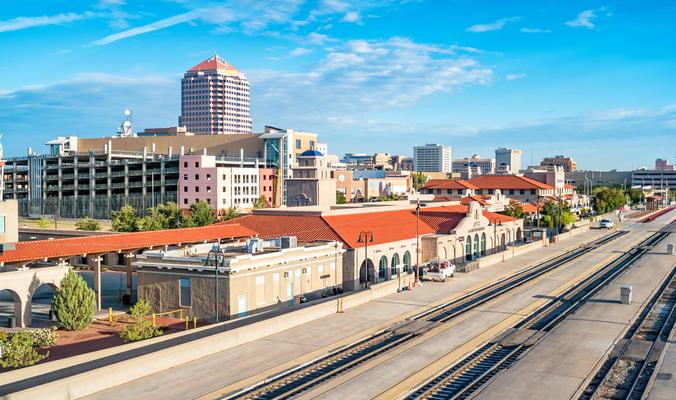 Planning your Albuquerque Holidays
Albuquerque's high desert location brings 300 days of sunshine a year, making the weather one of Albuquerque's biggest draws. Because of this, Albuquerque holidays can be enjoyed at any time of year, though visitors during the summer months should be prepared for the occasional thunderstorm. The peak of tourism is during September and October, when many events take place throughout the city. Albuquerque is serviced by Albuquerque International Sunport; a pleasant airport located 10 minutes by car from downtown Albuquerque. Alternatively, visitors arriving from other nearby cities will find that driving is a scenic and straightforward way to reach the city. Whilst in the city, walking and driving is the best way to get around, though cycling is also an option. Albuquerque is in the Mountain Time Zone (GMT-6/7, depending on whether Daylight's Saving Time is currently being observed).
Albuquerque Holidays: What to Do
The city's major event of the year occurs in October, when thousands of visitors attend the Albuquerque International Balloon Fiesta to witness 750 colourful hot air balloons fill the sky and create a unique spectacle. Elsewhere, the mix of Spanish and Native American culture in the 300-year-old Old Town provides an enchanting experience, and visitors can easily spend a half a day or more exploring the cobbled streets and brightly coloured buildings. Those looking for a scenic experience should consider the Sandia Peak Tramway - the longest tramway in the world - which takes passengers to the summit of Sandia Peak and offers excellent hiking opportunities and outstanding views.
Other destinations in New Mexico