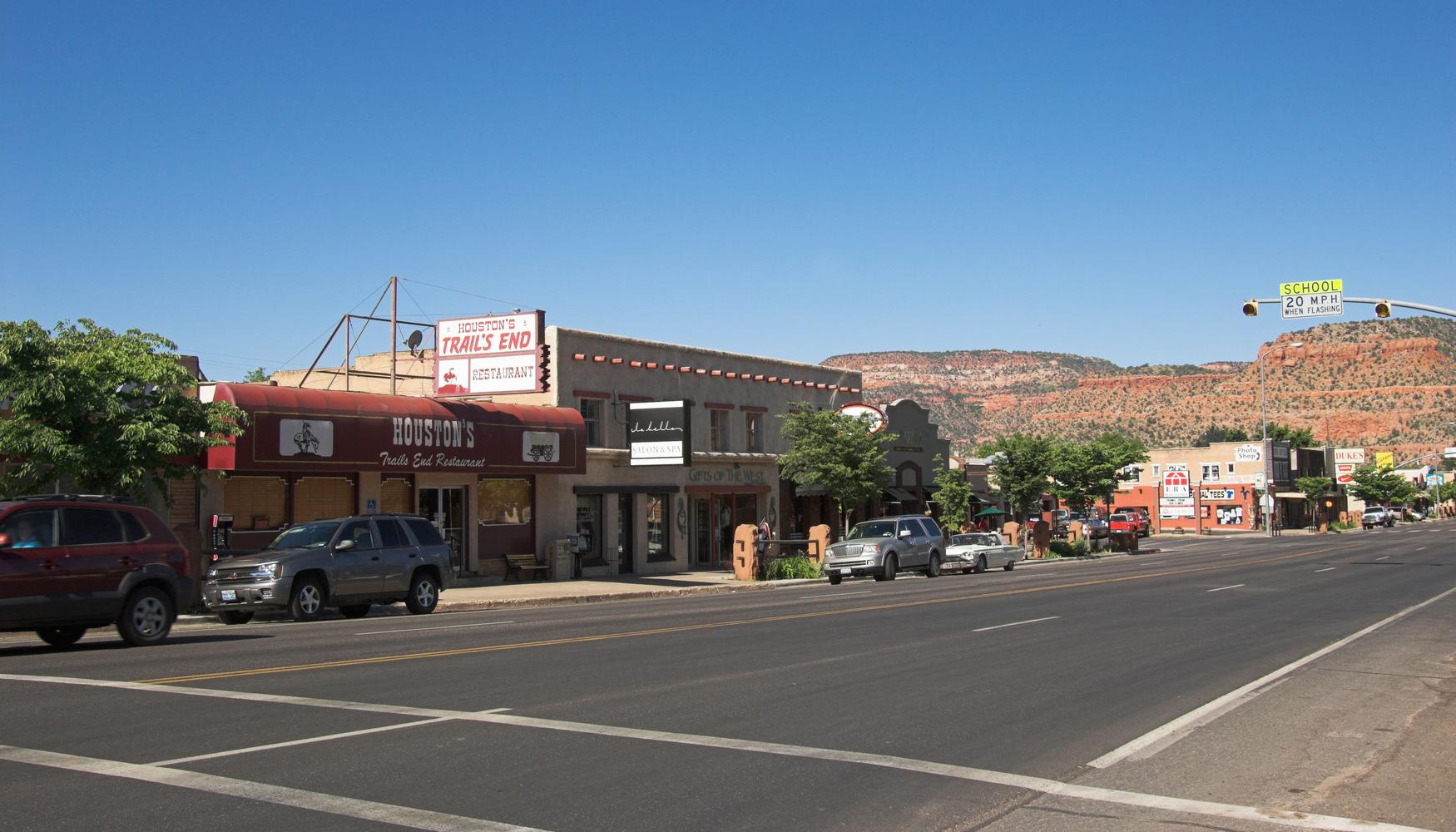 Visitors with feel a sense of familiarity when wandering around Kanab; over 90 films have been filmed in the town, drawn to the awe-inspiring beauty of the area's red rock mountains and expansive landscape of the high desert. Located in southern Utah, the town sits in the 'Grand Circle', an area encompassing 5 national parks as well as many other geographical wonders. Home to a pleasant and traveller-friendly downtown, Kanab holidays are a perfect way to explore some of America's greatest wonders in a historic town.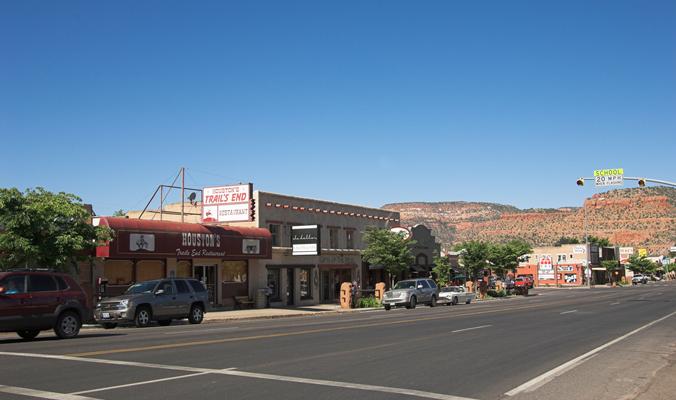 Planning Kanab Holidays
There are no major airports in Kanab, so most visitors find it most convenient to fly in to Las Vegas Airport and make the 3 hour journey by car. Alternatively, visitors can fly into Salt Lake City (6 hours) or Phoenix (6.5 hours). Kanab's climate is marked by cool winters (8-10 degrees), warm springs (20 degrees), and hot summers (30 degrees) with the occasional thunderstorm. Summer is the most popular time to visit, as warm temperatures and most events take place during this time. A car is required to reach Kanab and to visit the surrounding areas, but visitors will find the best way to get around the downtown area is on foot. Kanab is in the Mountain Time Zone (GMT-7).
Kanab Holidays: Activities & Excursions
Aside from enjoying all the spectacular scenery that the town has on its doorstep, those who choose Kanab holidays will find the town offers plenty to do. Try the Little Hollywood Museum, a collection of actual movie memorabilia from films set in Kanab. Families will love the Best Friends Animal Sanctuary, home to nearly 2000 animals and a great way to spend an afternoon; consider having lunch here, as the views are incredible! Visitors arriving in late August can experience the atmosphere of the old west at the Western Legends Roundtrip event, an annual event showcasing western themed music, movies, food, and exhibitions.