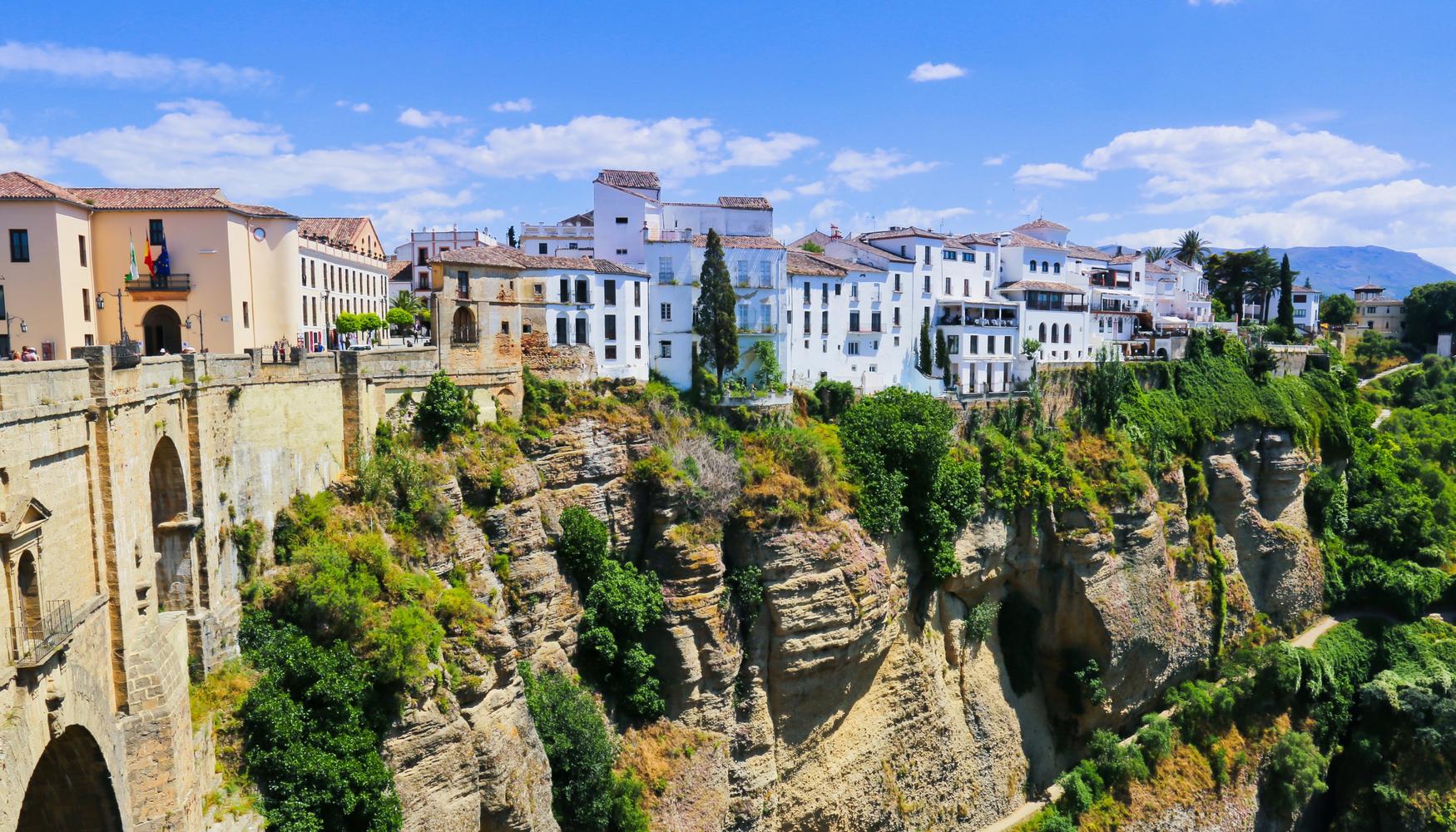 Ronda holiday information
| | |
| --- | --- |
| Top holiday (Flight+Hotel) | £83 |
| Family holiday (Flight+Hotel) | £84 |
| Romantic holiday (Flight+Hotel) | £82 |
| Budget holiday (Flight+Hotel) | £148 |
Ronda is a picturesque town situated in the Spanish province of Malaga. Known to many as the 'pueblo blanco' or white city, the whitewashed township is uniquely constructed on top of a rock plateau, overlooking a deep ravine. The dramatic views, charming atmosphere and endless array of historical landmarks make Ronda a popular holiday destination for visitors of all ages.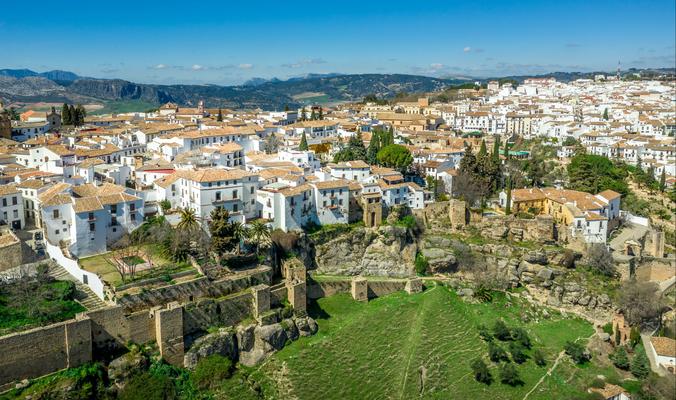 When to take Ronda holidays.
The city of Ronda is surrounded by mountains and sits 700 metres above sea level. An ideal time to take Ronda holidays would be during the summer months of July to September, when temperatures range between 20-30 degrees Celsius. The easiest way to arrive to Ronda is by flying to Malaga Airport, located around 100 km from Ronda. Upon arrival visitors can take a short taxi ride to Malaga, then take a 90 minute bus ride to the town. Ronda is also well connected to the Spanish rail system which runs from all major cities in Spain. Ronda is in the Standard European Time Zone.
What to see and do on Ronda holidays.
The Puente Nuevo, meaning new bridge, is one of Ronda's greatest landmarks. Built in the late 17th century, this incredible bridge welcomes visitors to the city and towers 120 metres over El Tajo canyon. There is a museum located inside the bridge where history enthusiasts can learn about its construction and legacy. Ronda is the birthplace of Spanish bullfighting and the magnificent Plaza de Toros is where it all began. Visitors can spend a day exploring the historic bullring, stables and bullfighting museum.
Other interesting monuments to explore on Ronda holidays include the Arab baths, the Palacio de Mondragón and the gardens of La Casa del Rey Moro. There are 12 wineries in the area with tastings available. In the town centre, there is a wide variety of bars, cafés and restaurants where Spanish cuisine and locally produced wine can be sampled.
Other popular destinations