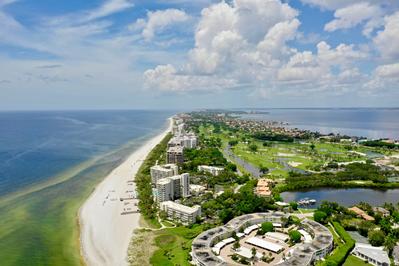 Longboat Key is a picturesque beach town on a tiny barrier island running alongside the west coast of Florida. It is an idyllic patch of sand and trees surrounded by crystalline turquoise waters, packed with world-class restaurants and entertainment. Longboat Key holidays are away from the screaming crowds of other Florida beaches, and will always feel too short to holiday-makers, regardless of how long they stay.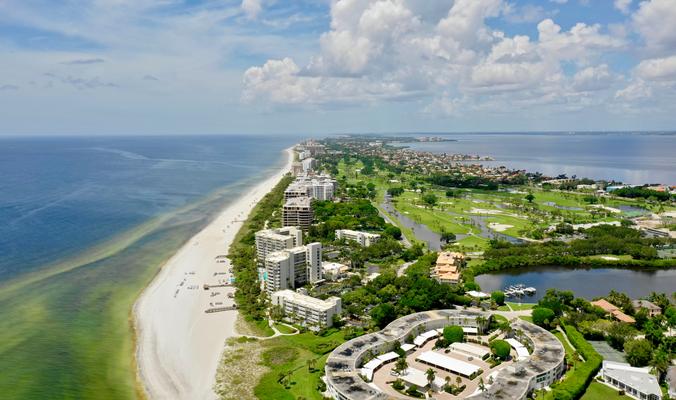 Planning Longboat Key Holidays
The lavish, comfortable resorts offered on Longboat Key holidays may at first cause budget travellers to shy away, yet these top-end options truly are world-class. Many of the prices are all-inclusive with food, transport and other expenses so its not as much of a splurge as may first seem. One thing offered by several places is the option of transport pick-up from flights landing at nearby Sarasota, which is the easiest and fastest way to begin Longboat Key holidays. There are also easy to arrange last-minute flights from Tampa and other major cities in Florida and the US. Longboat Key holidays are beautiful, warm and tranquil at any time of the year, and the timezone is UTC-5.
Longboat Key Highlights
Longboat Key boasts beaches of fine white sand and warm waters that are simply beautiful, and it is as good a location as anywhere for hours relaxing and playing on a beach holiday. Pop over to Coquina Beach for its colourful open-air market right on the beach, or settle in for a cocktail and a breathtaking sunset towards the Gulf of Mexico. There are plenty of boat rentals, charters and tours found around Cannons Marina, which are a great way to experience the true beauty of the waters around Longboat Key. If you feel like getting even closer to the beautiful natural surroundings, then the Quick Point Nature Reserve is a great place for a hike.
Other destinations in Florida