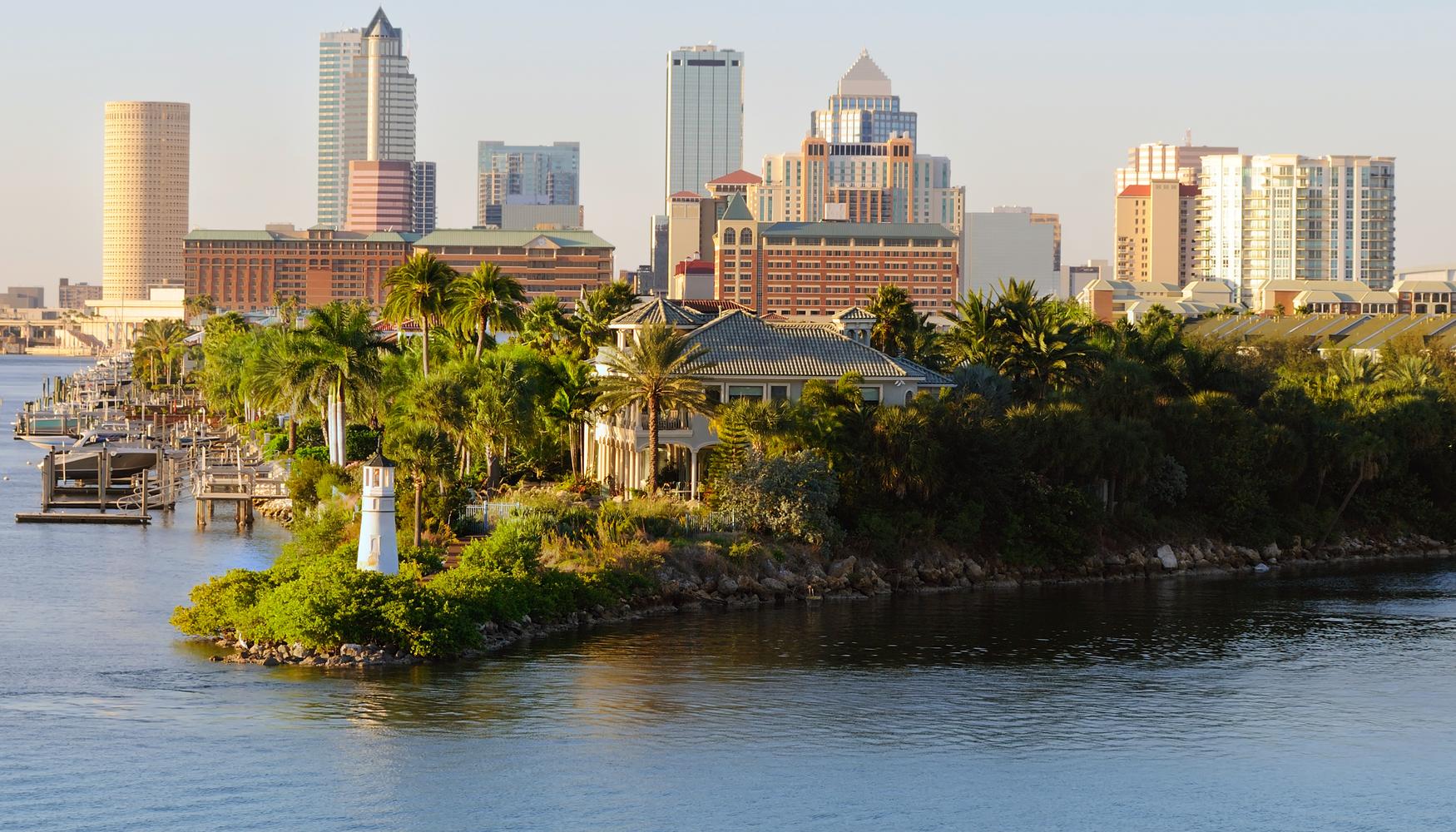 Tampa holiday information
| | |
| --- | --- |
| Top holiday (Flight+Hotel) | £328 |
| Family holiday (Flight+Hotel) | £317 |
| Luxury holiday (Flight+Hotel) | £329 |
| Budget holiday (Flight+Hotel) | £287 |
There are many things that spring to mind when thinking of Florida: sun drenched beaches, Cuban beats, classic TV shows such as Miami Vice and The Golden Girls. Miami and Orlando tend to be the most popular destinations, but the sunshine state has many other places worthy of your attention. Tampa holidays offer world-class hotels and resorts with practically year-round sunshine, plenty to see and do, and is generally less crowded than more popular destinations.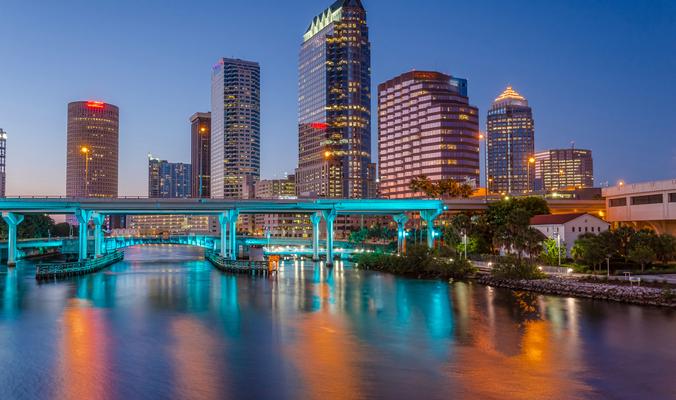 Getting to Tampa
Located on Florida's West Coast, Tampa is a medium sized city with a population of just under 350,000. Getting there is a breeze, and Tampa International Airport receives flights from other North American cities, as well as Europe. Miami is a four-hour drive away, and most of the journey takes you along the Gulf of Mexico, which makes for numerous great photo opportunities. Given its subtropical climate, the summer months can be somewhat rainy, but rain usually drops in short evening bursts, which are actually quite refreshing, as they cool the air after the heat of the day. So depending on when you take your Tampa holidays, it can be wise to pack a raincoat.
Beaches and Recreation in Tampa
Like many seafront cities, the ocean is the heart of Tampa, and many visitors actually arrive via cruise ship. The harbour is a great starting point for your Tampa holidays, with many great seafood restaurants and boutiques. Further out from the harbour are a number of great beaches, which feel more sheltered than other Florida beaches due to the Gulf of Mexico. If you can make it, visit the beach at Fort De Soto County Park, which has been voted America's best beach many times by a number of travel websites. Sports lovers will also find much to enjoy in Tampa- they've hosted the Superbowl four times, and it's fascinating to see the Tampa Bay Buccaneers play if you're in town.
Other destinations in Florida