You're Going to Love Olympia
The Washington State capital of Olympia is the perfect place to take in the beauty of the Pacific Northwest's evergreen population and eclectic culture.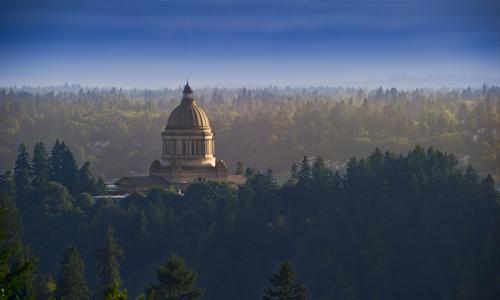 Top 5 Reasons to Visit Olympia
1. Washington State Capitol
Take in daily guided tours through the legislature building recounting its history and regional importance.
2. Washington Center for the Performing Arts
This performance space offers cultural concerts, musicals, and other artistic events throughout the year.
3. Priest Point Park
There are many hiking trails, children's playgrounds, rose gardens, and more scattered along the waterfront and through the surrounding 314 acres of park.
4. Painted Plate
Perfect for families, here you can paint your own personalized ceramic bowls, plates, and trinkets to be fired in the kiln for you afterwards.
5. Boston Harbor
There are many outdoor water sports available near downtown offering hourly kayaking, paddle boarding, and boating rentals.
When to Visit Olympia
The best time to visit Olympia is between May and September, when the weather is more temperate and there is a better opportunity to explore Washington State's natural beauty.
How to Get to Olympia
Plane
The Seattle-Tacoma International Airport (SEA) is located around 60 miles from Olympia. Sound Transit public transportation can get you from the airport to downtown Seattle for as little as $3, but most travelers drive from Olympia along the I5 freeway.
Train
Amtrak trains offer services down the Western US Coastline as well as throughout Washington State, with the nearest station in nearby Lacey. Tickets from Seattle to Olympia cost $15 and the journey is one hour.
Car
The Interstate 5 freeway runs from Seattle all the way down through Portland to San Diego, passing right by the State Capitol in Olympia.
Bus
Greyhound offers bus services from Seattle to Olympia for $11.
Airports near Olympia
Airlines serving Olympia
Show more
Where to Stay in Olympia
The Hilton Garden Inn is located right by Watershed Park with a close connection to downtown Olympia. The Governor Hotel is right in the middle of downtown Olympia, close to the capitol building as well as many restaurants and bars.
Popular Neighborhoods in Olympia
Downtown - here in the heart of the city you will find many mom and pop restaurants, traditional crafts, and performance spaces.
Westside - this area is home to the largest shopping mall as well as some larger chain restaurants and residential housing.
East Bay Inlet - this neighborhood along the waterfront has many hiking trails leading up to Priest Point Park.
Where to stay in popular areas of Olympia
Most booked hotels in Olympia
How to Get Around Olympia
Public Transportation
The Intercity Transit system runs throughout Olympia and into nearby cities, Lacey and Tumwater. The cost of a day pass is $2.5.
Taxi
Taxi tariffs start at $2.50 and will cost you around $15 for a trip around the city center attractions and parks.
Car
Olympia runs from east to west, with many one way streets. Capitol Way leads north to south, with 4th Avenue cutting through the city east-west. A rental car costs start at $20 a day.
The Cost of Living in Olympia
Shopping Streets
The Olympia Farmers Market is the best spot to shop for groceries and local handicrafts, open between March and October. The Capital Mall is the main shopping center with international brands selling clothes, jewelry, and homewares.
Groceries and Other
The main grocery stores are the Bayview Thriftway and the Olympia Food Co-op. A dozen eggs costs $3.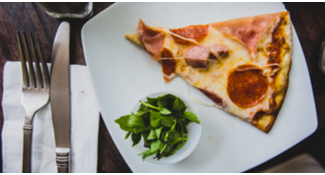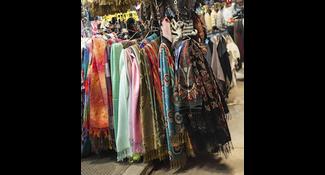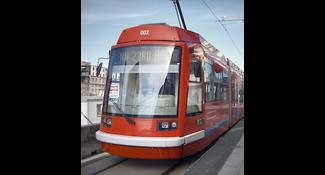 Single public transport ticket
£1.04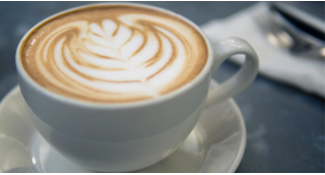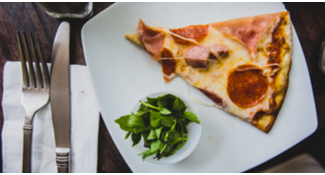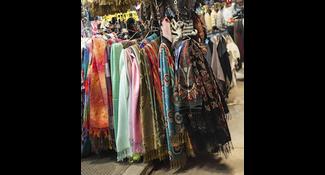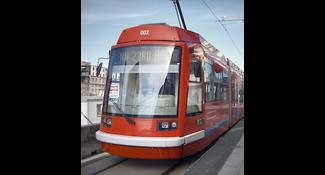 Single public transport ticket
£1.04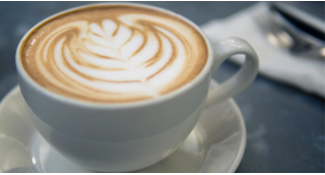 Where to Eat in Olympia
McMenamin's Spar Café has been serving as a cultural hub of the city since 1930 with regular movie screenings and quiz nights. The restaurant serves mainly American fare, costing around $40 for two people.
Other popular cities in Washington