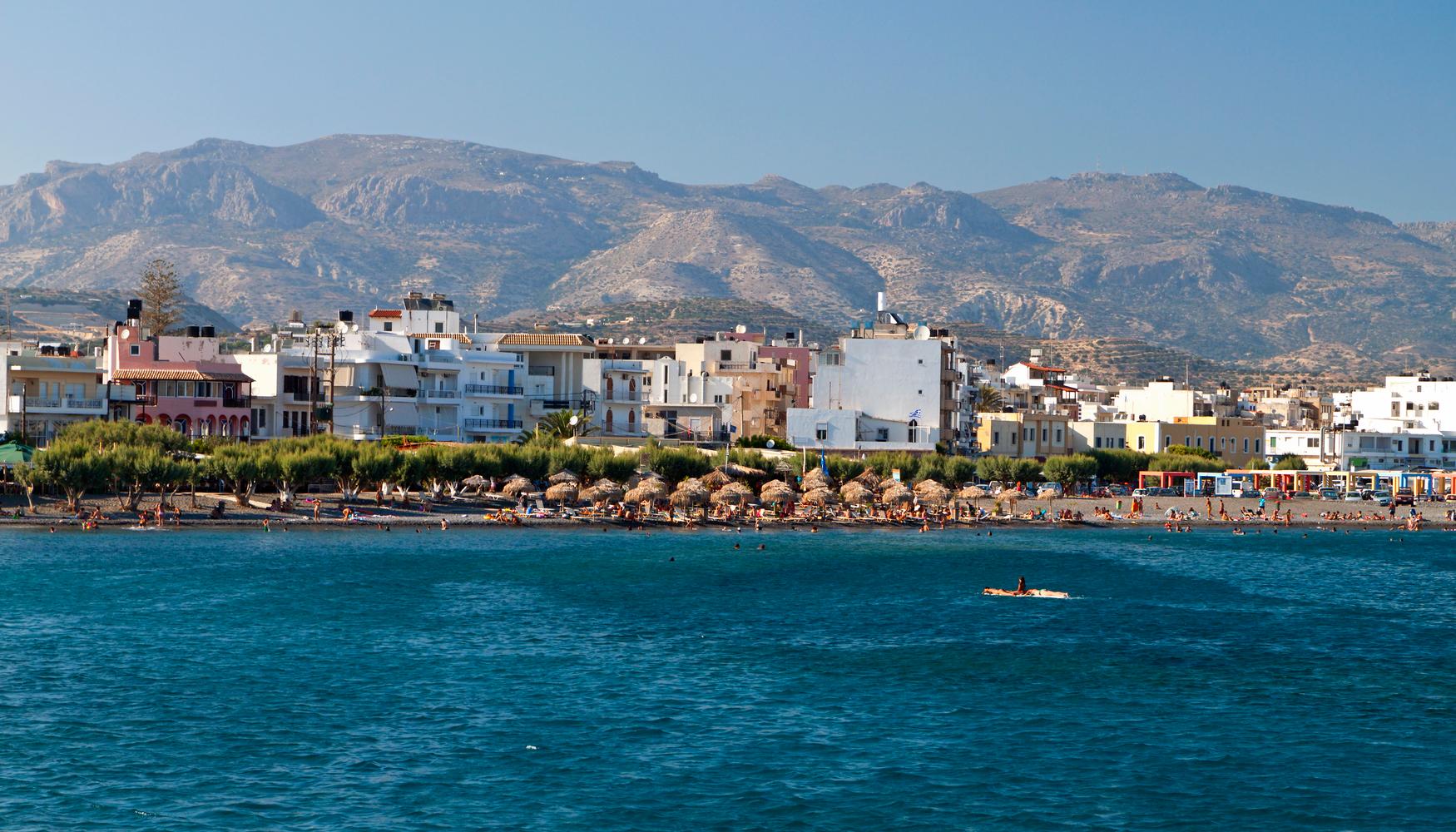 Ierápetra holiday information
| | |
| --- | --- |
| Top holiday (Flight+Hotel) | £259 |
| Family holiday (Flight+Hotel) | £259 |
| Romantic holiday (Flight+Hotel) | £214 |
Situated on the lovely southern coast of Crete, Lerapetra, 'The Bride of the Libyan Sea', is one of the island's finest holiday destinations. Its nearly year-round summer and dedication to catering for holidaymakers has made Lerapetra holidays popular for generations. The open air sensibility and pristine beaches have resulted in Lerapetra being awarded QualityCoast International Certification and placed second among the top 100 European destinations. Lerapetra offers an unspoiled experience of classic Cretan culture set alongside the Mediterranean's finest seascape.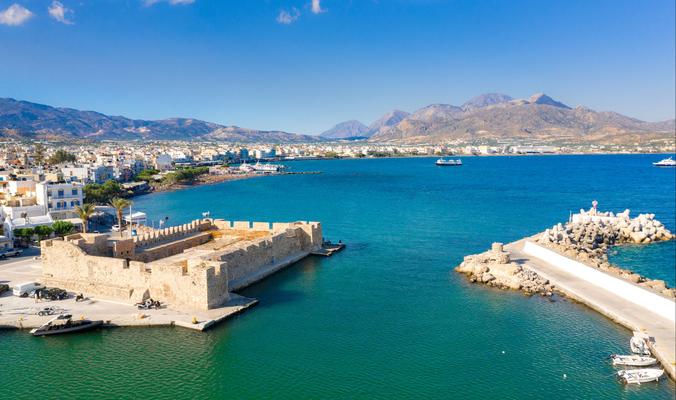 Lerapetra holidays: Where Europe meets Africa
Arriving in this charming Cretan city during most months of the year you will be greeted with perfect beach weather. Of course, in the summer, the temperatures tend to rise and air conditioning is a must. The festival seasons of Christmas and Easter are packed with particularly exciting nightlife and celebrations, making them the most fun time of the year to plan Lerapetra holidays. The closest airport is in Sitia which can be reached by ferry from the Lerpetra harbour, itself a memorable coastal cruise. The island is in the Eastern European time zone.
The untouched natural beauty of Lerapetra
The main attraction of holidays in Lerapetra are the pristine beaches but the famous Cretan merrymaking and nightlife turn the town into a holiday paradise. After enjoying its many beaches or heading to the nearby island of Chrysi (which itself boasts picturesque beaches, diving and traditional architecture) many visitors choose to mingle with the locals near the town hall. The old town's narrow streets present the opportunity of a peaceful stroll amidst the cool shade and a glimpse of the traditional Cretan lifestyle. Raki, Crete's famous alcoholic spirit, is made nearby and pairs perfectly with the local meze delicacies. For those feeling adventurous, excursions to the nearby Orino or Milona gorges are a must and perfect for photography, while the Bramiana Dam area is a favourite for birdwatchers.
Other destinations in Crete