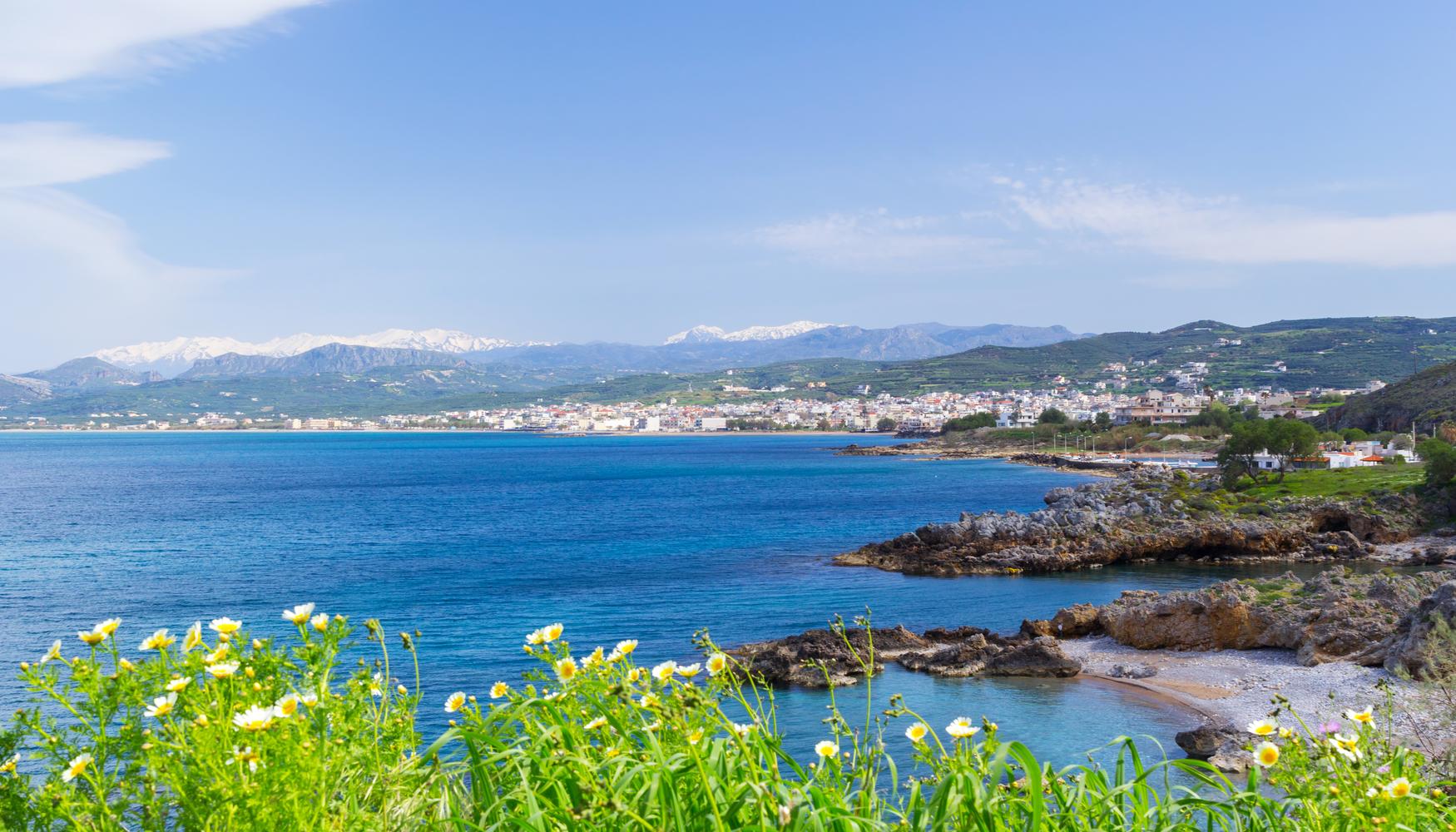 Kissamos holiday information
| | |
| --- | --- |
| Top holiday (Flight+Hotel) | £175 |
| Family holiday (Flight+Hotel) | £177 |
| Romantic holiday (Flight+Hotel) | £184 |
| Budget holiday (Flight+Hotel) | £125 |
In the sleepy town of Kissamos, passing relaxed locals with a smile, there is so much to take in; the rich, inviting waters of the Aegean to one side, and the mystical panorama of hills and forest receding into the distance. Luckily, you don't have to choose which direction to take, because with Kissamos holidays it is easy to explore both of these charming landscapes.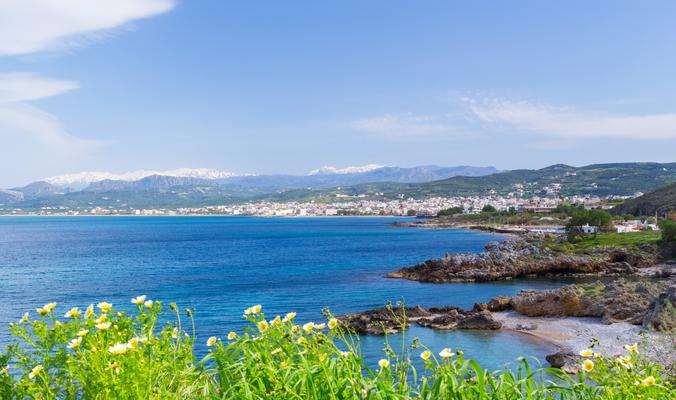 Planning Kissamos Holidays
Sitting on the western tip of the island of Crete, Kissamos holidays are not as far away as one might think; throughout the day there are regular hour-long buses between Kissamos and Chania, which is a low-cost airline hub connecting directly to the UK and other European cities. The local 'meltemi' breeze is a welcome relief during hot summer months, while winters are mild and rain is uncommon. Kissamos holidays are rarely too hot or too cold any time of the year, but summer is best time to visit for a beach holiday, and winter to explore Chania's fascinating historical sites without battling the sun.
Kissamos Highlights & Attractions
The Aegean Sea is king in Kissamos, and a day boat tour is a great way to discover it. Perhaps top of the list should be the stunning Balos Lagoon, or Gramvousa Island and its famous Venetian castle. Away from the sea and Kissamos' idyllic beach is a truly unique landscape of gorges, forest, valleys and mountains entangled in magical mayhem. If visiting during the cooler months, retreat to the excellent Archaeological Museum in Tzanakakis Square should it get a little chilly.
Car rental is available in Kissamos and an excellent way to explore this inland beauty, but there are also several excellent walking tracks to discover the area up close. A must for all Kissamos holidays is relaxing in the evening with some quality local wine, delicious fresh seafood, and watching a stunning sunset across the Aegean horizon.
Other destinations in Crete