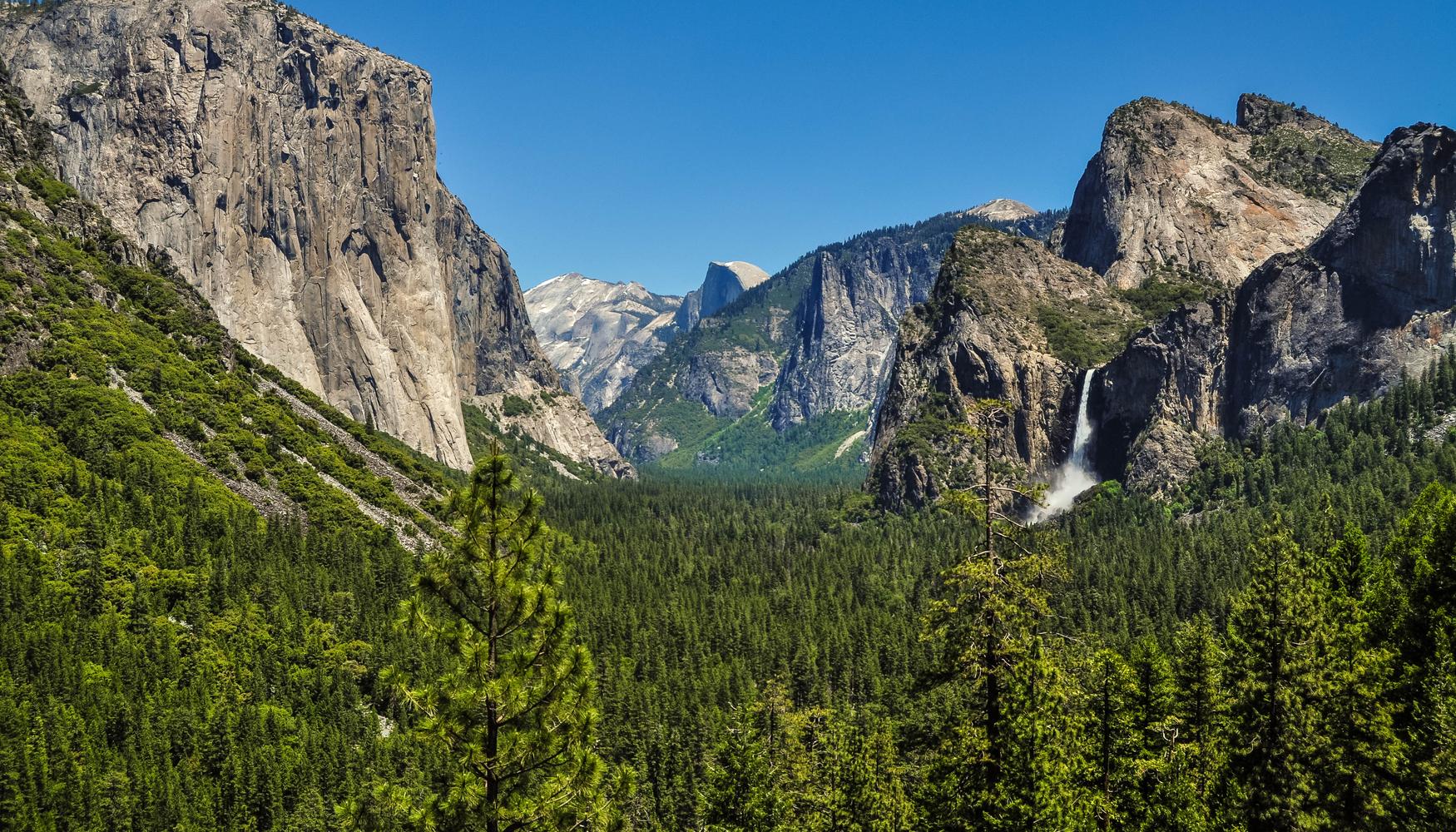 One of the highlights among the American National Parks, Yosemite's rugged mountains, valleys carved by glaciers, diverse wildlife, plentiful waterfalls, and awe-inspiring Giant Sequoia trees can amaze even the most seasoned travellers. With so much biodiversity, it isn't difficult to imagine what draws the 3.5 million annual visitors to this natural wonder in California. Among the visitors are families, nature lovers, climbers, hikers and photographers of all ages, making holidays to Yosemite National Park a mixture of excitement and tranquillity, and a truly Californian experience.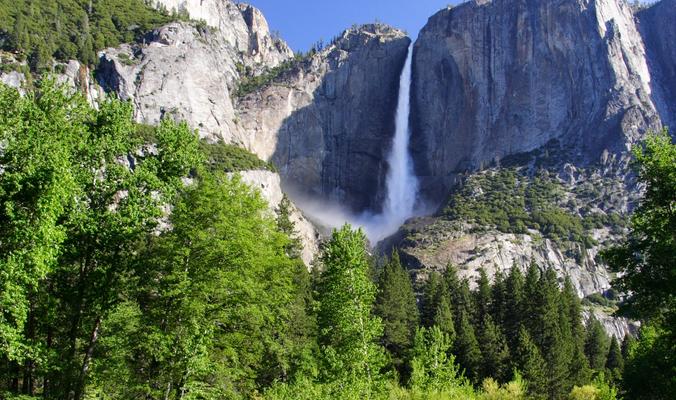 Planning your Yosemite National Park holidays
To get the most out of your visit, driving to Yosemite National Park is recommended. It's a 6-hour drive from Los Angeles, 4 hours from San Francisco and 1 hour from Fresno. Alternatively, the park can be reached by public transportation, with both trains and coaches servicing the park from major cities. Because Yosemite is open every day of the year, each season offers a different experience. Spring and autumn are best tor those who want to avoid the crowds, whilst summer means warm weather and a wealth of activities to enjoy. For the purist, winter can offer comparative solitude in a snowy landscape and excellent skiing conditions. Staying in Yosemite National Park is also part of the fun, and visitors are able to choose between tent camping, cabins and even two upscale hotels right in the heart of the park.
Yosemite's attractions
With rock climbing, kayaking, biking and over 1,000 kilometres of hiking trails within the park, Yosemite National Park is paradise for those with an adventerous spirit. Yosemite Valley, which features majestic granite formations and waterfalls, is just one of the park's highlights. Yet Yosemite isn't just for active travellers; trails are available for the beginner hikers, each offering sublime views of the park, and those interested in photography, fishing, birdwatching, and nature will find that there is something for everyone on Yosemite National Park holidays.
Other destinations in California