You're Going to Love Leeds
Leeds is the cultural, economic, sporting, shopping, and artistic center of northern England. Powered by its huge student population, ambitious regeneration plans in old industrial districts, and a heritage of gorgeous shopping arcades and pedestrianized streets, Leeds attracts more and more visitors every year.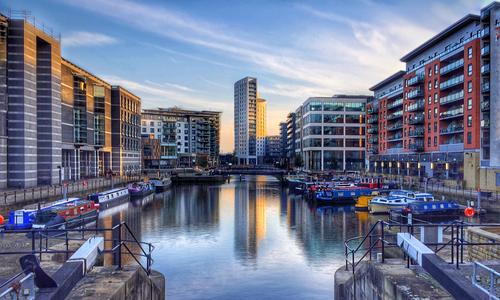 Part of the appeal is the atmosphere. Leeds is a fun city, a place where bars and clubs are open every night until late. It's a city that blends a love of fine art and ballet with all-night clubbing and massive live music events, like Leeds Festival.
Leeds has some stunning buildings, and it uses them well. From the gardens at Temple Newsam to the breweries and restaurants along the waterfront and stunning shopping arcades like Thorntons, Leeds shows off its past in style.
All of this makes it one of Europe's most exciting and dynamic tourist destinations, so don't miss out.
Top 5 Reasons to Visit Leeds
1. Some of England's Best Nightlife
Leeds has a youthful feel thanks to the more than 30,000 students at the city's university. This has translated into some of the UK's most vibrant clubs and music venues. Whether you want to enjoy cocktails at the Oracle Bar, or dance to funk, R&B and house at the HiFi Club, Leeds will have a venue for you.
2. Classically English Sporting Occasions
If you enjoy sports, you'll love Leeds. From exciting soccer matches featuring Leeds United at Elland Road to rugby matches featuring the Leeds Rhinos or Test Cricket at Headingley, Leeds is very much a sporting city and there's something going on all the time.
3. Plays, Art, and Ballet All Year Round
Culture is another Leeds specialty. For art lovers, there's the Henry Moore Institute and Leeds City Gallery, which contains masterpieces by big names like Turner and Constable. The West Yorkshire Playhouse is one of the UK's best theaters, while the Northern Ballet at the Leeds Grand Theatre is not to be missed if you have an interest in dance.
4. Beautiful Architecture and a Glorious History
Leeds is full of architectural highlights, from the iron and glass of Kirkgate Market and the exquisite gardens at Temple Newsam House to the splendor of Harewood Hall. For decades, the city was one of the world's most prosperous industrial cities, leaving a legacy of stunning buildings. Joining one of Goor's Guided Walks is a good way to see it all.
5. The Yorkshire Countryside is a Short Drive Away
Yorkshire is a beautiful place, and when you stay in Leeds you'll be under an hour away from the grandeur of the Dales, gorgeous coastal ports like Whitby, and spots like Janet's Foss waterfalls. Rent a car and you can see it all with ease.
When to Visit Leeds
Leeds is at its best in the summer, when the weather is warm and events like Test Cricket and the Leeds Festival take place. The Yorkshire Dales will be at their most inviting, as will gardens and country houses in the area.
How to Get to Leeds
Plane
Leeds Bradford Airport (LBA) is the closest place to fly into, and it takes about 35 minutes to get from there to the center of town (via the 757 bus). However, visitors from the US will probably have to fly into London Heathrow, Birmingham, or Manchester, all of which are a couple of hours away by train.
Train
Leeds station links the city to others to the north, west, and south, and it's a popular way to enter the city. You can travel to Leeds from London with Virgin Trains East Coast, from Liverpool and Manchester with First TransPennine Express or Northern Rail, and there are hourly services to York as well. The station itself is in the center of town.
Car
If you are driving from London, take the A1 (M) to Pontefract and then change to the M62, or take the M1 all the way from London to Leeds. You can also take the M62 straight from Manchester to Leeds.
Bus
Leeds is well connected to the rest of England via National Express, GorillaBus, and Megabus coaches. The bus station is around one mile east of the city center but you can just hop on a Leeds CityBus service and be there in no time. A single ticket costs just £0.50.
Airlines serving Leeds
Show more
Where to Stay in Leeds
Leeds has some luxurious historic hotels in the center of town that are a joy to stay in. Some of the best examples include the stately Quebecs Hotel, the Art Deco Queens Hotel, and the Met Hotel. Modern properties include the DoubleTree by Hilton and Roomzzz Aparthotel (which specializes in self-catering apartments), while Headingley Lodge is handy for rugby and cricket matches, and the Woodlands Hotel is a beautiful out-of-town option.
Popular Neighborhoods in Leeds
Central Leeds - the center of town is the cultural, shopping, and nightlife hub of Leeds. Check out the Civic Quarter (home to Leeds Art Gallery) and the central shopping district, which is home to beautiful Victorian arcades like Queens and Thorntons.
Headingley - full of students and a sporting center, Headingley is a lively place to stay. There's top-quality sport all year round at Headingley Carnegie Stadium, some of Leeds' best pubs on Otley Road, and great places to eat like the Thai restaurant Sukhothai and the Fisherman's Wife fish and chip shop.
Roundhay - one of the city's most upmarket areas, Roundhay is green and prosperous. It's dominated by the vast Roundhay Park, the UK's largest inner-city park and a wonderful place to walk in the woods, picnic, tour the manicured gardens, and visit attractions like Tropical World, which houses animals from all over the globe.
Where to stay in popular areas of Leeds
Most booked hotels in Leeds
How to Get Around Leeds
Public Transportation
The primary public transportation option in Leeds is the bus, and the city has an excellent network. Day tickets on Metro services cost £5.40, which provides unlimited travel, while the CityBus service covers most of the city center and costs just £0.50 per journey.
Taxi
With such cheap public transportation, taxis aren't really necessary for most daytime journeys in the center of town, but they can be very handy if you are staying in suburbs like Roundhay, or if you need to travel back from theaters or clubs. Expect to pay around £3 for the meter drop, then £2.50 per mile.
Car
Renting a car in Leeds is an excellent option. There are plenty of parking spaces in the center of town (at a cost of £15 for the whole day) and major rental companies like Avis, Hertz, and Thrifty have branches in the city. Rental costs should be reasonable, with some packages costing as little as £17 per day.
The Cost of Living in Leeds
Shopping Streets
Leeds is a fantastic city for shoppers. For one thing, there are gorgeous shopping arcades like Thorntons and Kirkgate Market to visit, which provide a jaw-dropping setting for bargain hunting. Then there are the stores themselves. Thorntons features shoe stores like Dune, chains like Ann Summers, and specialist stores like Skate Store. Then there's the stunning Victoria Quarter, which hosts luxury stores like Harvey Nichols and Louis Vuitton.
Groceries and Other
Leeds has a wide range of supermarkets in the center of town, including major chains like Sainsbury's, Morrisons, and Waitrose (and Marks and Spencer, which was founded in the city). So buying groceries shouldn't be a problem. Prices tend to be fairly affordable. Expect to pay around £3.30 for a gallon of milk and £2 for 12 eggs.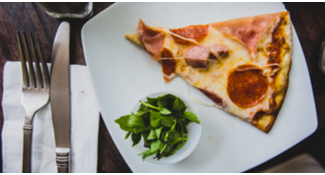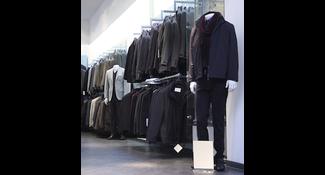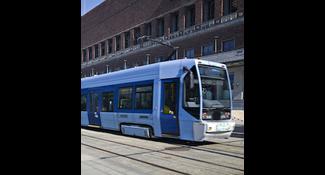 Single public transport ticket
£2.50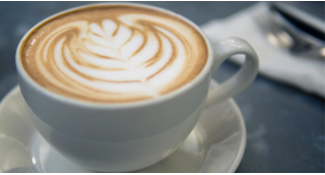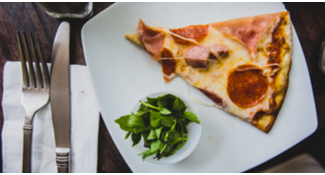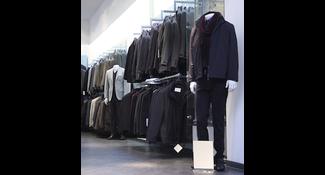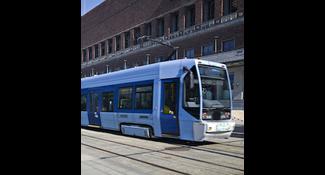 Single public transport ticket
£2.50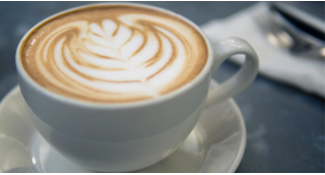 Where to Eat in Leeds
Leeds is blessed with some of northern England's finest restaurants. If you want to splurge, check out Michelin-recommended eateries like Crafthouse or the Ox Club, which specializes in wood-fired grilled meats. There are excellent Indian restaurants like Akbars and Tharavadu, authentic fish and chip shops like the Fisherman's Wife, and high-quality fast-food joints as well, such as the Flying Pizza in Roundhay. Expect to pay £5-8 for fish and chips, £10-15 for a good pub lunch, and £20 plus at the city's best restaurants.
Other popular cities in England